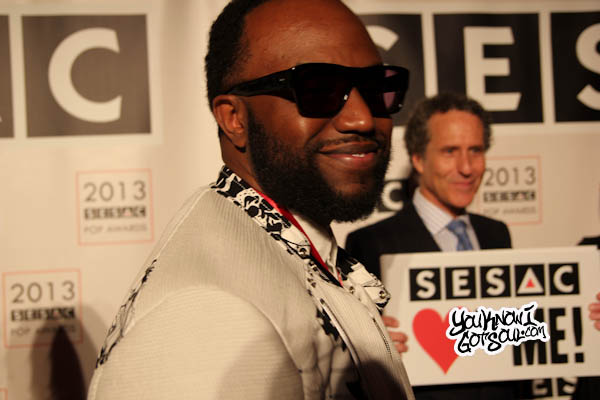 As part of our coverage of the 2013 Sesac Pop Awards in NYC, we also got a chance to chat with Rico Love on the red carpet. We asked him what's been up with his Division 1 label since his signings last year of Tiearra Marie and Cherlise, as well as the recent success he's been having in hip-hop after establishing himself as an r&b producer. Check out his responses in the video below.
On Recent Success in Hip-Hop vs. Origins in R&B:
Rico Love: It's no different process. I love the music. I was originally a rapper, so it's actually easier to get in there and say what I think is cool.
On Status of Division 1 Label:
Rico Love: I just did a new deal with Interscope. I cleared my roster and made one big signing that I'm going to be announcing very soon. I'm very anxious for the world to see that.
On Who He's Currently Working With:
Rico Love: Oh man it's so many. I just got out of the studio with Kirko Bangz. I'm on the new Usher project. Action Bronson, I'm working on records for A$AP Rocky. A lot of stuff.