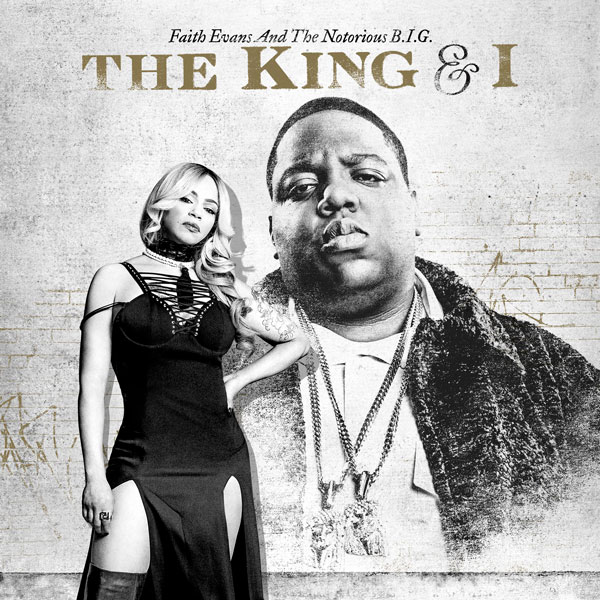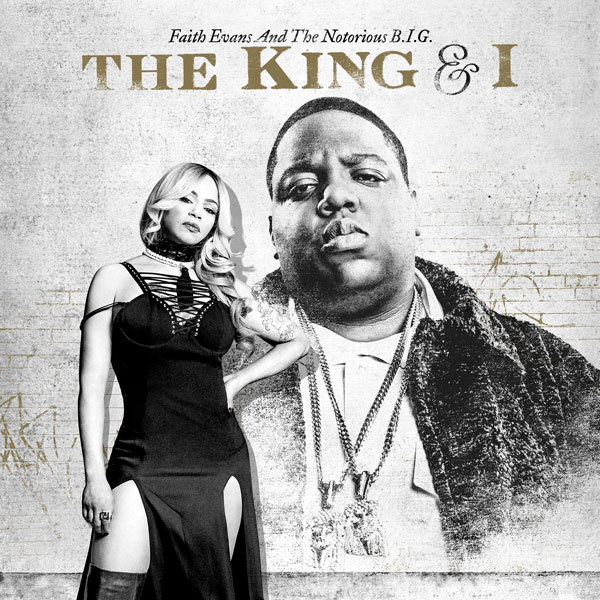 As the music community takes a minute to pause and celebrate the life of the Notorious B.I.G. for the 20th anniversary of his passing today, his widow Faith Evans reveals the album cover for their upcoming joint album.
"The King and I" is led by the singles "NYC" featuring JadaKiss and "When We Party" featuring Snoop Dogg.
Additionally, Evans recently released the lyric video for the album's first single "NYC".
The album was originally scheduled to be delivered this month, but will now release on May 19th, 2017.
Faith Evans & The Notorious B.I.G. "The King and I" Tracklisting
1. "A Billion"
2. "Legacy"
3. "Beautiful" (Interlude)
4. "Can't Get Enough"
5. "Don't Test Me"
6. "Big/Faye" (Interlude) feat. Jamal Woolard
7. "Tryna Get By"
8. "The Reason"
9. "I Don't Want It" feat. Lil' Cease
10. "I Got Married" (Interlude) feat. Mama Wallace
11. "Wife Commandments"
12. "We Just Clicked" (Interlude) feat. Mama Wallace
13. "A Little Romance"
14. "The Baddest" (Interlude)
15. "Fool for You"
16. "Crazy" (Interlude) feat. 112 & Mama Wallace
17. "Got Me Twisted"
18. "When We Party" feat. Snoop Dogg
19. "Somebody Knows" feat. Busta Rhymes
20. "Take Me There" feat. Sheek Louch & Styles P
21. "One In The Same"
22. "I Wish" (Interlude) feat. Kevin McCall & Chyna Tahjere
23. "Lovin You For Life" feat. Lil' Kim
24. "NYC" feat. Jadakiss
25. "It Was Worth It"