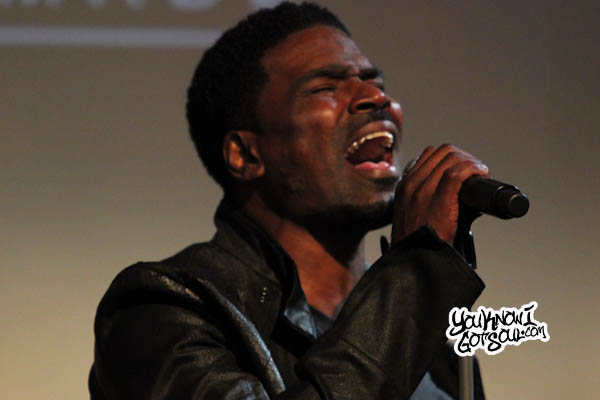 Veteran soul crooner Glenn Lewis has often been elusive when it comes to releasing new music over the years, but he's recently hinted that we should expect something soon. Glenn recently shared photos of himself in the studio via his Instagram account, letting us know he'd be coming with something new soon.
That should come as exciting news to fans of the singer and R&B fans alike, especially those who rose their anticipation following his appearance on DJ Jazzy Jeff's "Chasing Goosebumps" album in 2017. If you missed it, DJ Jazzy Jeff held his annual PlayList Retreat which his musical friends, and they came together to create an album which Glenn Lewis recorded all of the vocals. We spoke to both Glenn and DJ Jazzy Jeff about the project during that time.
Prior to that, Glenn Lewis released his official sophomore album "Moment of Truth" in 2013. That came over a decade following his debut album which saw various shelved projects never reach fans.
As one of the best voices of his generation, Glenn Lewis is always someone we get excited about new music. So stay tuned for what should be coming to us shortly!