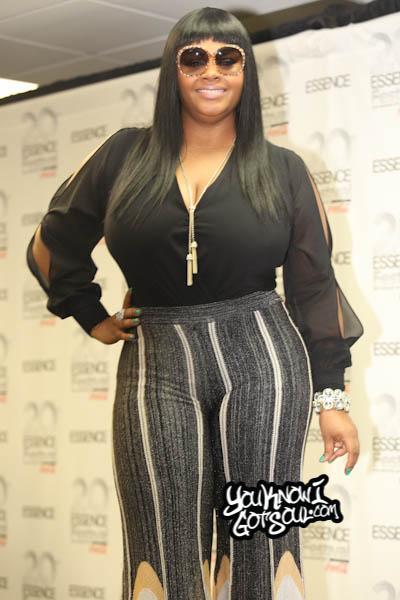 ESSENCE will honor Grammy-winning singer-songwriter Jill Scott at the 6th annual Black Women in Hollywood event.
Over the last five years, ESSENCE Black Women in Music has honored the achievements of the day's biggest stars and breakthrough artists. For our sixth year, we're proud to honor Scott for her incredible achievement, singular artistry, and powerful storytelling.
"Jill Scott is the quintessential ESSENCE woman," says ESSENCE Editor-in-Chief Vanessa K. DeLuca. "Like many of the female artists who inspired her – she has touched the collective soul of women across generations."
Past ESSENCE Black Women in Music honorees include Mary J. Blige, Kelly Rowland, Janelle Monáe, and Solange Knowles. This year's event will feature an exclusive performance from Scott as well as several other performances from several classic eras of music. And for the first time, community fans will be able to join in the festivities of this invitation-only event.
The ESSENCE Black Women in Hollywood event will kick-off our year-long commemoration of the 45th anniversary of ESSENCE Magazine, where Black women have always—and will continue to—come first.
"ESSENCE was groundbreaking in its founding 45 years ago, as is Jill Scott in her impact on music and the arts," says Michelle Ebanks, President of ESSENCE. "She is a fearless innovator, and it is our honor to continue to build community by bringing together music industry influencers and fans during GRAMMY Week for an epic celebration."
ESSENCE Black Women in Music will take place in Los Angeles, California on February 2, 2015.
Jill Scott Told Billboard: ."It will be 15 years in July that my first album came out," Scott tells Billboard.com, "and Essence has been there the entire time. I'm truly honored."