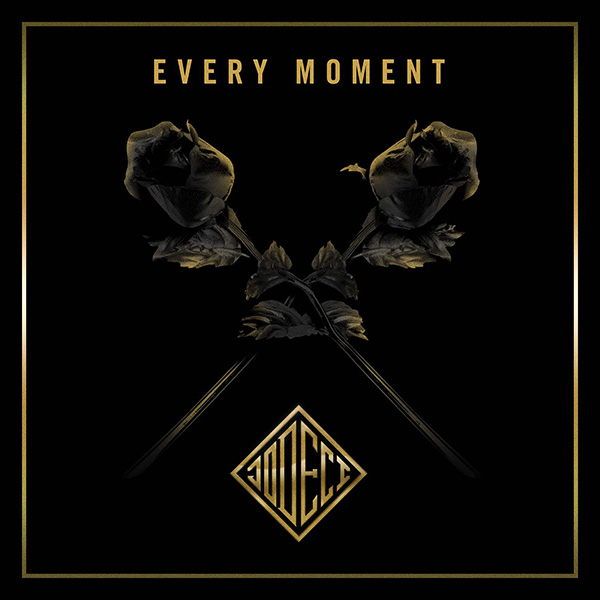 It's been a long time coming, and the moment is now. Multi-platinum R&B icons JODECI have signed an exclusive deal with Epic Records and burst back onto the scene with their first new music in more than 15 years!  The lead single "Every Moment," highlights that signature JODECI sound that has influenced nearly every R&B artist over the past two decades.  "Every Moment" officially kicks off the comeback of the powerhouse group, and is available now on iTunes, Amazon, and Google Play.
 
Picking up where they never left off, K-Ci, DeVante, JoJo, and Mr. Dalvin seamlessly deliver the smooth, pristine, and soulful sound that pioneered the melding of R&B, Soul and New Jack Swing that defined JODECI as groundbreaking global superstars.  "Every Moment" impacts Rhythm/Crossover, Urban and Urban AC radio formats the week of February 9th and ushers in a new era for this legendary group.  Expect more exciting news in the weeks ahead. 
 
JODECI first arrived in 1991 with their triple-platinum debut, Forever My Lady. That album became Billboard's "R&B Album of the Year," and yielded three smash #1 singles—"Stay," "Forever My Lady," and "Come and Talk to Me." JODECI's 1993 follow-up not only topped charts and went platinum, but it also introduced the world to both Timbaland and Missy Elliott. Their platinum-certified final offering, The Show, the After-Party, the Hotel debuted at #2 on the Billboard Top 200 and cemented their musical legacy. In November 2014, the group made their formal return to the stage, performing a medley of hits at the Soul Train Awards. Now, they stand poised to once again rule R&B.