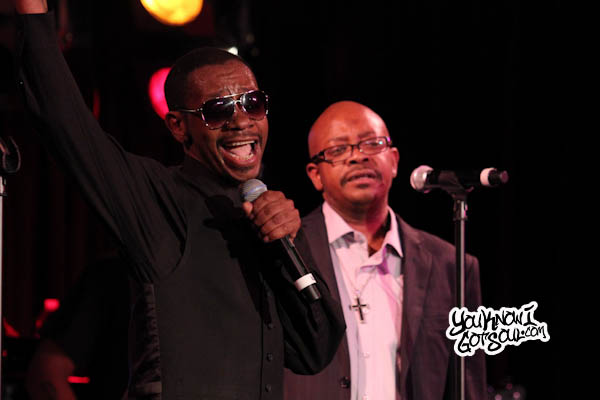 Brothers K-Ci and JoJo Hailey have made names for themselves over the years due to their vocal prowess and history of hit making as a group and as part of Jodeci. Aside from a limited amount of solo material from K-Ci, we haven't really known the duo to record on their own.
Things have changed recently though as each have been performing separate shows instead of as a group. Most interestingly, both have also been in the studio creating their own solo albums. Both have also been forthcoming on social media about their solo journeys.
JoJo also recently shared footage on his Instagram account of a behind the scenes look at his upcoming video.
Not much more information is known at this time about what to expect from each, and we await an official announcement about release dates.
To date, JoJo has not released a solo album, and K-Ci released his only one album "My Book" in 2006. As K-Ci and JoJo, the group release their last album "My Brother's Keeper" in 2013. They also reunited as part of Jodeci to put our the return album "The Past, The Present, The Future" in 2015.