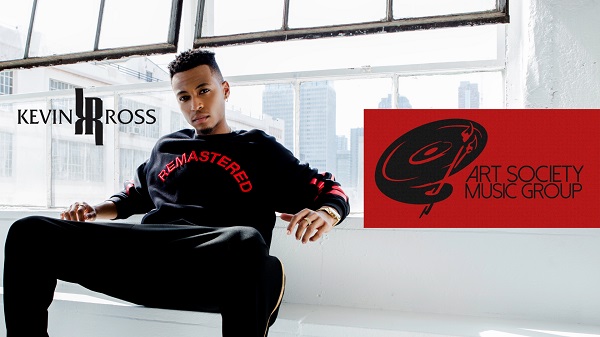 Kevin Ross has been one of our favorite artists from the recent generation of R&B to support in recent years. His style of timeless music that you can feel in your soul easily made him stand out among his peers.
He initially burst onto the music scene in 2014 with a national holiday campaign with Glade that brought joy to American households across the country. Signed to Motown Records, he released his debut album, The Awakening, three years later.
After years of chart-topping success with Motown Records (being the first artist in seven years to have their first single shoot straight to #1 on Billboard), Ross has officially announced that he and the label have parted ways. Ross adds about the situation:
"Ownership means a lot more to me at this stage in my life. I'm grateful for the experience but it was time to move on."
During his brief hiatus from music, Ross solidified his independence with the creation of his music label, Art Society Music Group (ASMG). The label will be the home for Ross' new album, Audacity, that is slated to be released in March of this year. He states about the upcoming album:
"Creating Audacity has been an exciting process for me. I really followed my instincts and let the music guide me the whole way. This album has a lot more grit to it. It introduces new sides of me while still reinforcing the essence of my art."
"Thing Called Love", Kevin Ross' first single from his upcoming album Audacity, will be available on all music platforms February 8th.