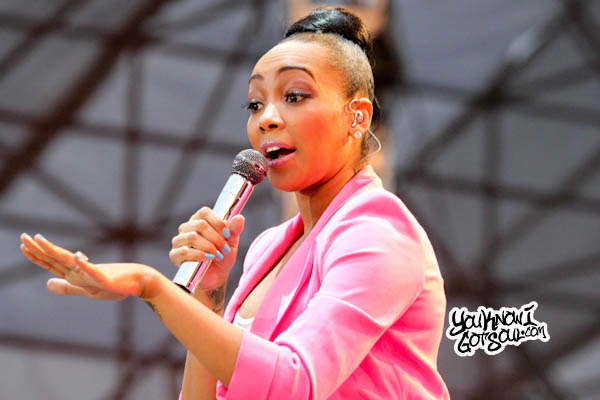 Legendary singer Monica is sure to have one of the most anticipated R&B album releases this year, and she's just revealed some details about the project.
The singer recently took to her Instagram account to announce that she has a new album on the way called "Chapter 38". This is her ninth studio album overall, and the title undoubtedly refers to her age. With over two decades in music so far, it's easy to forget Monica is still just 38.
The caption of her post reads:
"Chapter 38 Is Love , Joy , Pain , Heartbreak , Redemption & the ability to Stand strong morphed into song!! #StoryOfMyLife"
From the sounds of things, this will be one of her most personal albums to date. Monica will be releasing the album for the first time as an independent artist via her own label Mondeenise Music.
"Chapter 38" is led by the single "Commitment" the which released earlier this year. The song has recently reached the Top 20 on the Adult R&B radio charts.
The new album will be the follow up to her album "Code Red" which came out back in 2015.
Recently, Monica announced that she'd founded the Be Human foundation, as her way of doing her part for social justice. She released a video to accompany the announcement, with proceeds benefiting the organization.