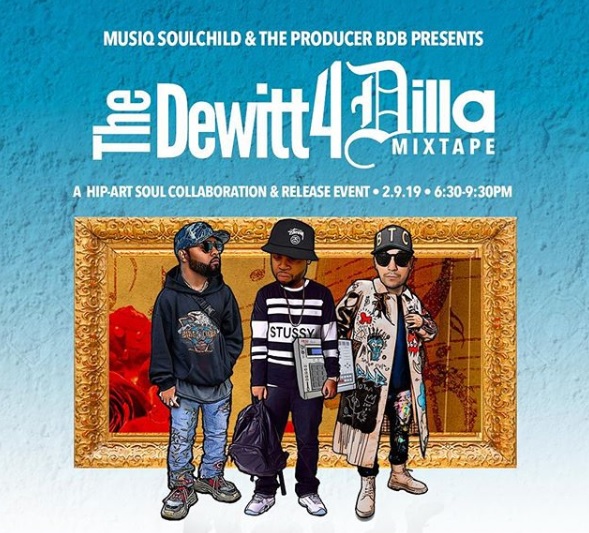 Hip Hop Soul icon Musiq Soulchild has just announced an upcoming tribute to the late producer J Dilla with the "DEWITT4DILLA Mixtape". The project is the first in a series of projects he plans to dedicate to Dilla, and finds him collaborating with Contemporary Visual Artist The Producer BDB. The duo have teamed up to take you on a journey of artistic expression through music, art, fashion and iconic culture.
According to the press release:
The DEWITT4DILLA Mixtape, is the first of a series of J Dilla influenced projects Soulchild plans to release. The 10 track mixtape, includes covers from some of the most iconic musicians of our time, Chaka Khan, Michael Jackson, Sade, Prince, Donny Hathaway, Stevie Wonder, Anita Baker, Aretha Franklin, Marvin Gaye and Whitney Houston, infused with that revered J Dilla sound. Each of the tracks will be paired with one-of-a-kind digital visual art and one large custom piece will be created for purchase by The Producer BDB.
Prior to this, the most recent project that Musiq released was the double album "Feel the Real" in 2017. Since then, he's been collaborating with a number of different artists, including the standout song "My Girl" alongside South Korean artist Jung Key.
Stay tuned for the new mixtape next month, as the first release in what should be an exciting year for Musiq Soulchild.