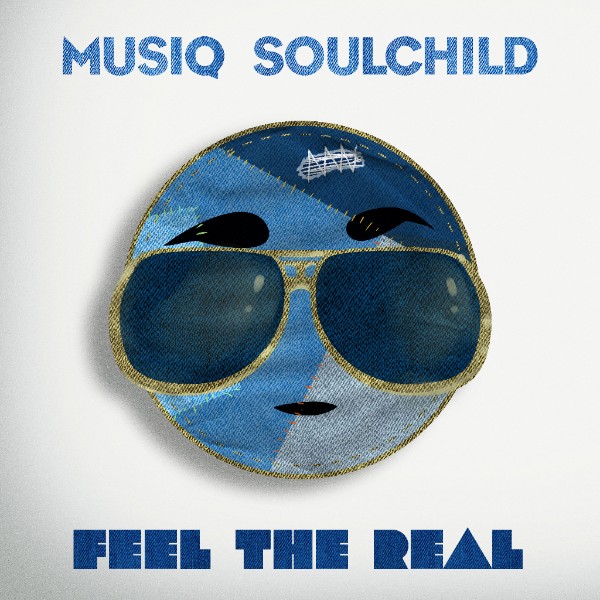 Grammy nominated r&b star Musiq Soulchild has just announced the release of his upcoming album "Feel the Real". The project will release as a double disc consisting of 24 songs, and is available for pre-order right now.
Fans who pre-order the album will be treated to the album's first two singles "Simple Things" and "Start Over" immediately. The 24-track double disc is sure to take listeners on a melodic journey through the essence of Hip Hop Soul in true Musiq Soulchild fashion.
The project will release via eOne Music / Soulstar Music and you can also take a look at the album cover now. This is the follow up to his album "Life on Earth" which released last year in 2016.
Recently, Musiq just wrapped the two-month Nu Soul Revival Tour, which also featured Lyfe Jennings, Kindred The Family Soul and Avery*Sunshine, with other guests in select cities.
Among his many accolades and accomplishments, Musiq Soulchild has had two RIAA certified Platinum albums, two Gold albums and eight hit singles. His awards include honors from Billboard, BET, ASCAP, BMI, and Soul Train. He has also been nominated for several others, including recognition from MTV, the American Music Awards, the NAACP, and 12 Grammy nominations, including one for the single "I Do," from his 2016 album Life on Earth.
Musiq Soulchild "Feel the Real" Tracklist:
Disc 1
1 Benefits
2 Feel the Real (feat. Marsha Ambrosius)
3 Serendipity (feat. Willie Hyn)
4 Sooner or Later
5 My Bad (feat. Willie Hyn)
6 Start Over
7 Hard Liquor
8 Shudawudacuda
9 Broken Hearts
10 Love Me Back
11 I'm Good
12 Jussa Lil Bih (feat.BLAQGxLD)
Disc 2
1 Humble Pie
2 Party Life
3 One More Time (feat. The Husel, Willie Hyn)
4 Let Go
5 Test Drive
6 Like the Weather
7 Fact of Love
8 Heaven Only Knows
9 The Moon (feat. Neil deGrasse Tyson)
10 We Go Together Now
11 Sunrise Serenade (feat. BLAQGxLD)
12 Simple Things