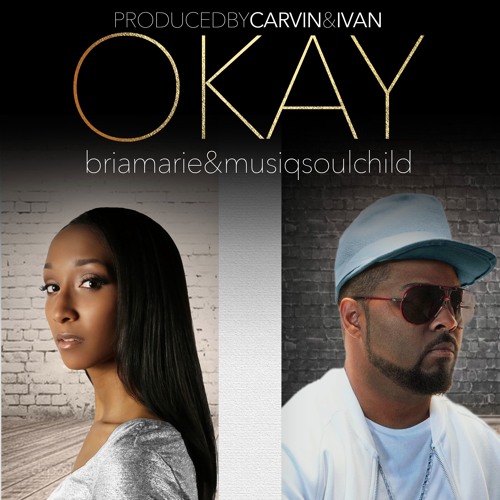 A few weeks ago we got wind of the fact that Musiq Soulchild was back in the studio with his originally collaborators, producers Carvin & Ivan. Today, we have the fruits of that labor.
Musiq Soulchild is joined by emerging artist BriaMarie for a duet on the new song called "Okay". The pair trade verses detailing the trials and tribulations of love over the smooth production.
"This collaboration seemed necessary for the music industry and the state of black music, and important for the love of R&B," said Haggins. He describes "Okay" as "the modern version of the hits they've created in the past. Taking elements of hip hop and elements of soul and using it as a music bed for real life stories."
The r&b star had previously collaborated with Carvin & Ivan on each of his first five albums, including the hit songs "Just Friends (Sunny)", "Halfcrazy", "B.U.D.D.Y.", "TeachMe", "IfULeave", and many more. It had been over nine years since they've collaborated.
Most recently, Carvin & Ivan had been busy taking part in DJ Jazzy Jeff's PlayList Retreat to help create the "Chasing Goosebumps" album which we've featured extensively on the site.
BriaMarie is signed to Carvin Haggins' Ethical Music Entertainment label and is gearing up for the release of her new album soon. She recently released the video for the first single "Love the Way We Argue".
Meanwhile, Musiq Soulchild recently released his new single "Simple Things" and is set to release a new album this Summer.