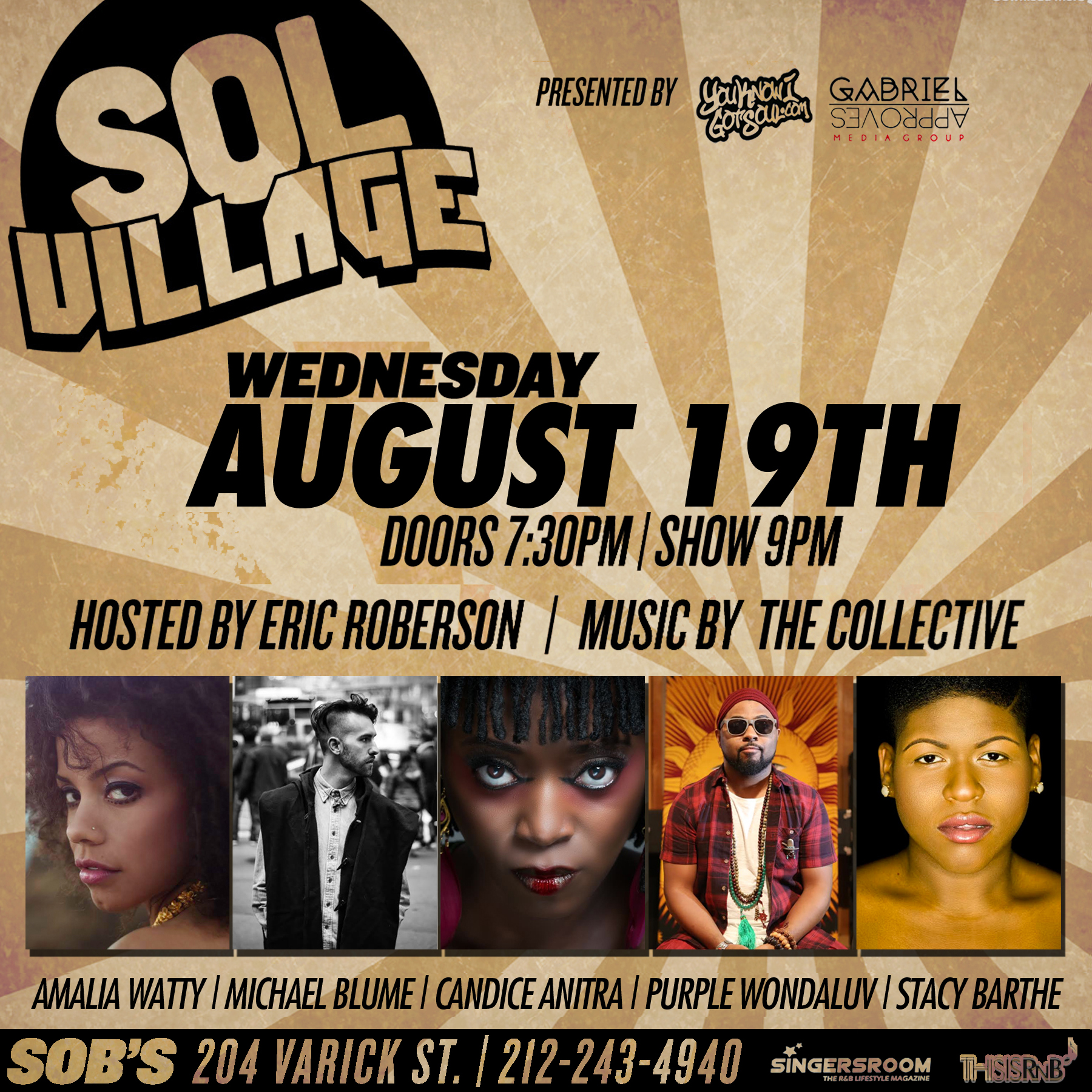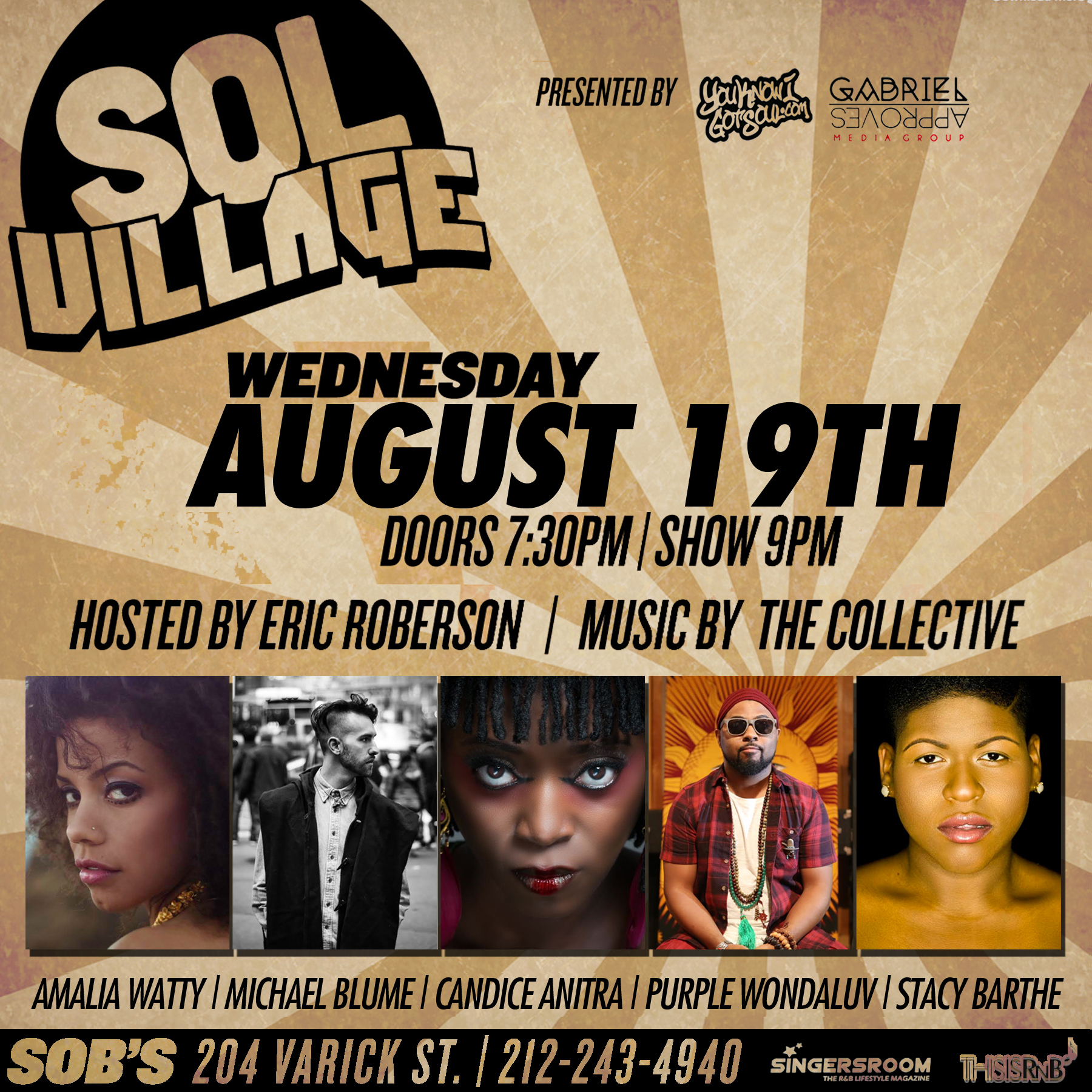 YouKnowIGotSoul is excited to announce that at our August 19th Edition of our monthly Sol Village show, Musiq Soulchild's persona Purple WondaLuv will be part of the lineup to perform. You'll be sure to hear songs from his recently released "Eternal Peace" EP which he'll be performing live for the first time. For those who are not familiar with Purple WondaLuv, he's an extension of Musiq Soulchild's brand which allows him to flex his creativity and explore alternate sounds. Also stay tuned as we'll be rolling out a full week of exclusive content we filmed with Purple WondaLuv starting August 9th!
The August Sol Village show, which is also presented by Gabriel Approves Media Group, will also feature performances from Stacy Barthe, Candice Anitra, Amalia Watty, and Michael Blume.
Sol Village is NYC's longest-running R&B/Soul music showcase and has served as a cultural breeding ground from which rising acts have broken into the next level of their careers. Over its 10 years, the showcase has featured artists such as John Legend, Musiq Soulchild, Luke James, Bridget Kelly, Allen Stone, Emily King, and many more. Sol Village is hosted by Grammy-nominated, indie-soul king, Eric Roberson.