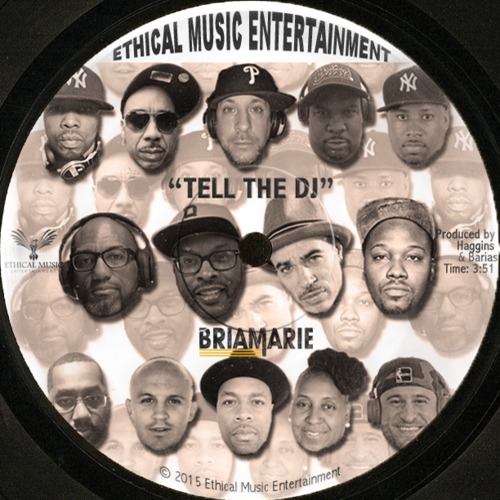 When you want it turnt up – you "tell the dj". When you want it slowed down – you "tell the dj". When you're ready for the feel good song of the year, you "Tell the DJ" to play the hot new single by BriaMarie aka "The Fresh Princess."
The cure for your winter blues, "Tell the DJ" will be the first hit released from the long anticipated album "Freshman" by Ethical Music Entertainment Artist, BriaMarie.
"Tell the DJ" is like summer in a song. BriaMarie, known for making bangers, will have you ready to put on your shades, drop the top, and roll out. In this single, the Maryland born, Philly bred artist combines a California feel and a 90's bad boy vibe.
"Tell the DJ" is produced by world famous producers Carvin Haggins & Ivan Barias (Musiq, Raheem DeVaughn, Faith Evans, Mary J. Blige), and Curt Chambers. "Tell the DJ" definitely pays homage to the power of the one who puts the needle on the record.
Staying true to her Ethical Music Entertainment label, BriaMarie proves once again that there is power in positivity. This is music for fans of every age, and no doubt, "Tell the DJ" will be THE SONG of THE SUMMER.