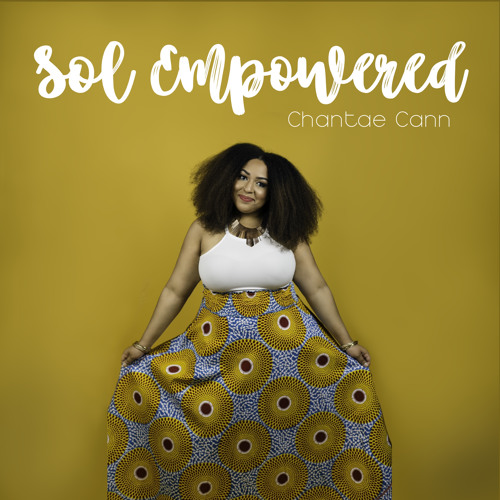 Soulful singer Chantae Cann released her sophomore album "Sol Empowered" in late 2017, and we're proud to present a standout song from that album, "Craters" featuring PJ Morton.
The new album is the follow up to her debut "Journey to Golden" from 2016. "Sol Empowered" finds the artist in a positive space, as Ms. Cann states she has most recently been inspired in the areas of knowing, valuing and appreciating her own self-worth, and she desires to motivate others to do the same.
The project further solidifies Chantae's signature sound while referencing the comforting sounds from her first album, Journey To Golden. Lyrically, this is a love letter from Chantae to her listeners with an in depth look at her evolution as an artist, and most importantly who she has come to be as a person. Sol Empowered is intentional and deliberate, yet free-spirited. Collaborations include Tarriona Tank Ball from Tank and the Bangas, 5-time Grammy award-winning band Snarky Puppy, and PJ Morton of Maroon 5.
In a complex and often critical world, Chantae Cann finds a sacred space of joy and comfort, both in her compositions and her vocal style. Nothing is overdone for the sake of impression; the entire album feels like a gentle affirmation of the soul.