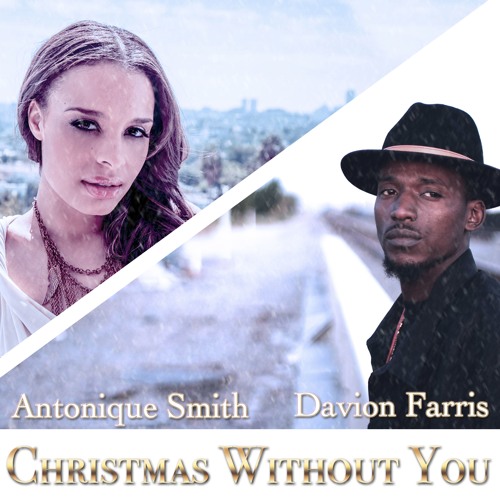 Singers Davion Farris and Antonique Smith wish a happy holidays to all of the lovers out their with their new collaboration "Christmas Without You". The song was produced by Davion along with Soufwest, and written by Davion with Brittany Barber.
The result of the song is a new original holiday song and beautiful duet.
When we last heard from Antonique Smith, she had just released her video for "All We Really Have is Now" earlier in the year. The song was included on her "Love is Everything" EP released at the end of 2015.
A few years back, we caught up with Davion Farris for an interview to discuss his extensive writing success in the industry as well as original music.