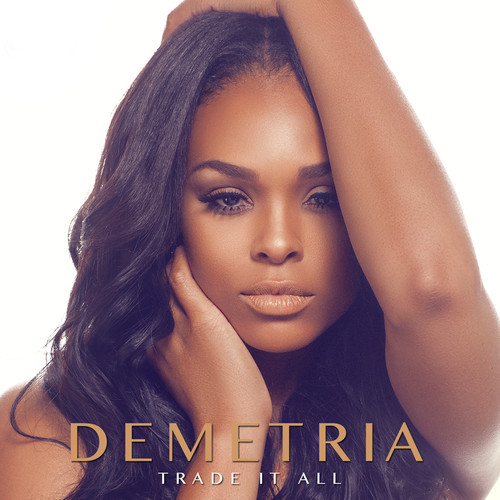 Newest cast member of Bravo TV's "Real Housewives of Atlanta", award winning singer/actress Demetria McKinney releases her new single, "Trade It All" which was recently featured on an episode of the housewives. "Trade It All" is now available on iTunes and all other digital providers.
"Trade It All," is a song about taking your relationship to the next level," says McKinney. "When you're in the best relationship, the love is definitely there but the commitment isn't, would you trade it all for love" states McKinney. Demetria's forthcoming EP "Officially Yours," is scheduled for release later this year. The soulful ballad was written by McKinney, The Good Guys, and was also produced by The Good Guys.
McKinney is widely known for her role as "Janine Payne" on the hit TBS sitcom "Tyler Perry's House of Payne," which has taped over 254 episodes and received five NAACP Image Awards for Best Sitcom. She can currently be seen in a recurring role on ABC Family's "Devious Maids." Mckinney also co-stars on TV One's hit sitcom "The Rickey Smiley Show."
Even though her acting career keeps her very busy, Demetria always makes time for her first love: music. Over the past few years she has recorded and performed with artists such as Musiq Soulchild and Anthony David.
Recently Demetria released her club and radio hit single titled "100." which is currently number 5 on the iTunes R & B charts. "100″ is a Hip-Hop infused women's anthem featuring one of the genre's first ladies – Da Brat.
Demetria McKinney is a triple threat in the truest sense of the term. She is an award-winning actress who has played diverse roles on the big and small screens as well as on the stage. She is a gifted singer with a rich voice requiring zero studio enhancements and she is a skillful songwriter who thoughtfully expresses emotions in a way that instantly connects with listeners.