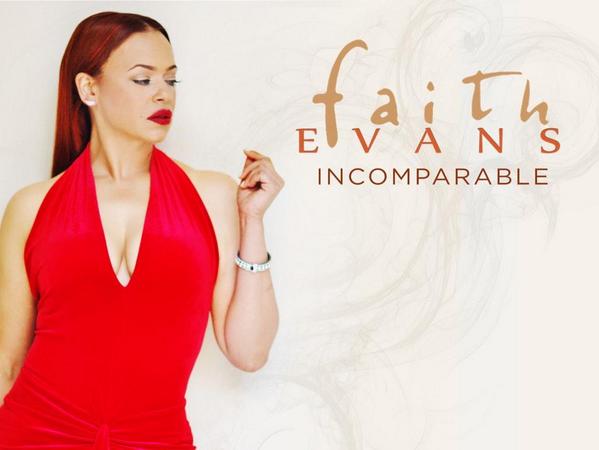 Grammy Winning Singer Faith Evans will release her 8th album, Incomparable on November 24, via her very own Prolific Music Group in conjunction with BMG. The album is filled with 17 up-tempo club tracks, sultry ballads and interludes that Evans has continued to deliver for two decades as one of the premiere vocalist and songwriters of her generation. The album is a set piece that gives the music fan perspective on Evans life as it stands right now and deals with several post divorce themes, especially her love life.
Evans first release, "I Deserve It" which features Missy Elliott and Sharaya J is reminiscent of an Evans classic Hip Hop track and proclaims Evans self love and what she expects from a potential romantic suitor. Evans who wrote the song with daughter Chyna had former mentee Elliott in mind as she composed the single. Elliott lived with Evans as a new songwriter and artist when she first arrived in the New York area at the start of her career. Their record is now rising the Urban AC radio charts and is in heavy rotation at VH1 Soul, Centric, and other video outlets. Evans has also released a second video for "Good Time" featuring rapper Problem. That song delves even deeper into Evans Hip Hop pedigree by showcasing her in a gritty performance with Problem in an underground club. The song evokes Evans liberation as a newly single woman and the fact that she's ready to come out, party and even turn up a bit. Clips for both Good Time and I Deserve It, feature cameos by football and reality star Terrell 'TO' Owens.
On the release date for Incomparable, Evans will deliver a third video for "Fragile" a soulful pop track which features a sample of the classic song "California Dreamin.'" The video which uses a "Scandal" like story-line finds Evans as First Lady in a White House replica with a cheating husband as President. The video is sure to create some controversy and have tongues wagging as there are some very public parallels to Evans own past relationships.
Evans closes the album with a gospel infused track called "Paradise" featuring R&B artist B Slade (formerly Tonex) and Evans vocal kindred-spirit and musical idol, Karen Clark-Sheard.