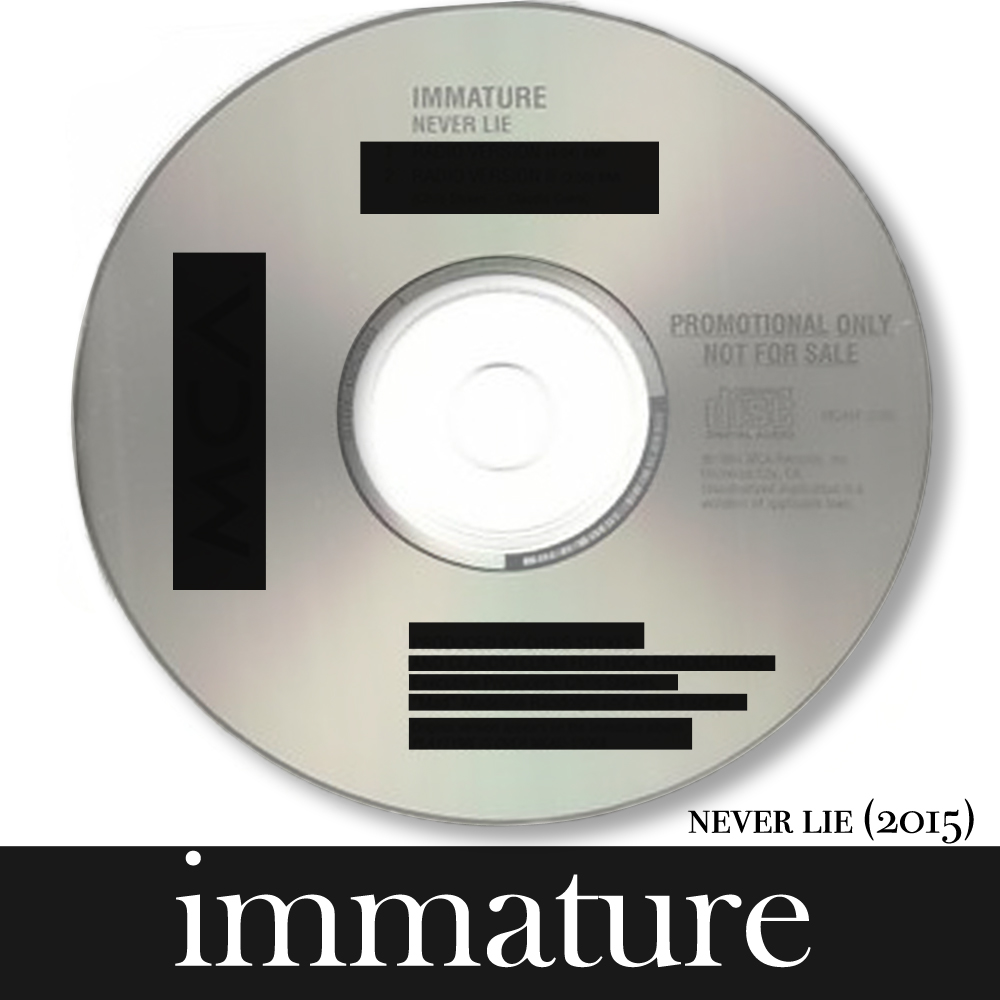 Today, R&B/Pop group Immature re-releases a remake of their smash hit "Never Lie," which the original version reached #1 in the R&B, Pop, and Crossover charts in 1994. The new version appropriately title "Never Lie 2015" is now available on iTunes here. The new reworked track was produced by Immanuel Rich & Marques Houston, which gave the record a more mature sound. An exclusive stream of the song is now available on BET.com.
Discovered in the 90s by entertainment mogul Chris Stokes, Immature sold over 20 million albums, singles and soundtracks. Now the group is poised for a comeback with all its original members including Jerome "Romeo" Jones (33) Kelton "LDB" Kessee (34), and Marques "Batman" Houston (33), Houston, who after 13 years, 6 solo albums of his own and over 3million albums and singles sold, rejoins the group. Now in their early 30's, Immature's new sound is sexier than ever.
"We're more than excited to give our fans new music. The amazing response from the people out there was more than humbling. We've been gone for so long, it's good to know we still have loyal fans out there who support us." "We feel like we have what it takes to be contenders of this generation of music, like our peers who also started young and are still going strong like Usher, Justin Timberlake and Trey Songz."
Immature recently released "Let Me Find Out," which was very well received by the media and fans alike. Both Vibe and Global Grind featured the song. Fans can check out "Let Me Find Out," plus new music here.
Immature is busy finishing their seventh studio album, "Forever," which will be released on May 2 and will mark the first full-length project for the group in over a decade. Additionally, Immature will go on a national headlining tour with AEG later this year in support of the project. More details about the tour are coming soon.
Immature, also known as IMX, released four albums under the Immature moniker including On Our Worst Behavior in 1992, which included former member Don "Half Pint" Santos, later replaced by Kessee, Playtyme Is Over in 1994, then We Got It in 1995 and finally in 1997 released the album, The Journey.
In 1999, the group changed their name to IMx marking 10 years of being a group and released two studio albums Introducing IMx and IMx, and then released a Greatest Hits album in 2001. The group also branched out into film (such as House Party 3 & House Party 4: Down to the Last Minute) and television (such as A Different World, Sister, Sister, Family Matters and All That) before disbanding in 2002.
Today, Immature is working with several award-winning producers. Their album "Forever" will be available for pre-order on iTunes closer to the release date. For more information on Immature and their upcoming album and tour please visit http://immatureofficial.com