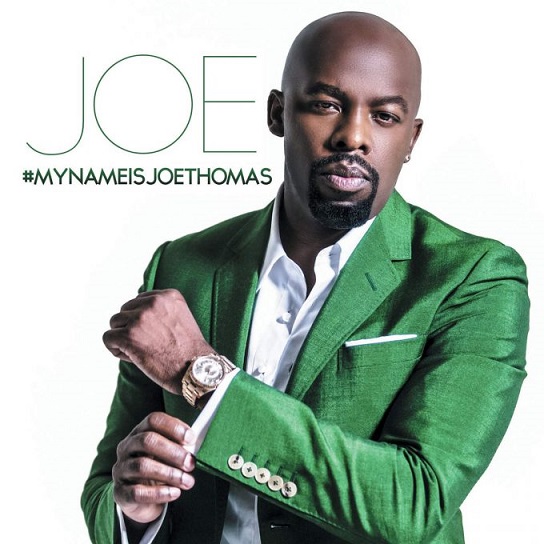 The legendary Joe links up with hip hop veteran Gucci Mane for the new song "Happy Hour". Joe has been become known for his hip hop collaborations over the years, and he once again strikes a balance between the two genres on the new song.
"Happy Hour" is the latest offering from Joe's upcoming album "MyNameIsJoeThomas" which is set to release on November 11th, 2016. It is currently available as an instant download when fans pre-order the album now.
Joe is also currently riding the wave of success of his current single "So I Can Have You Back". After releasing the video for the song earlier this Summer, the song has reached top 10 at Urban A/C radio and is still climbing.
Also included on "MyNameIsJoeThomas" is his powerful statement song "Our Anthem" and his stunning cover of Adele"s song "Hello".