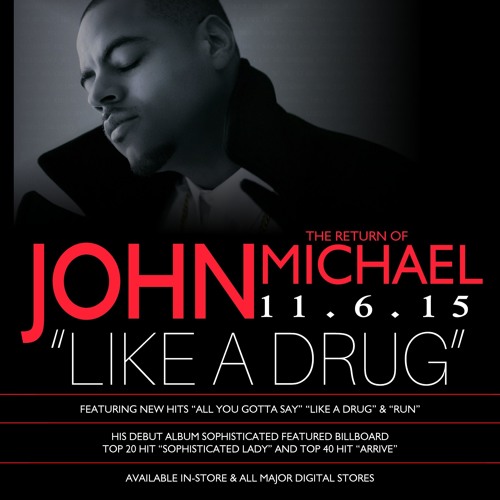 John Michael has just released his sophomore album "Like a Drug", and you can get a listen to one of the songs from the project called "Inevitable." The set is led by the singles "All You Gotta Say", "Like a Drug" and "Run". The emerging r&b talent builds on the momentum he began with his debut album "Sophisticated", which included the standout singles "Sophisticated Lady" and "Arrive".
Prior to the release of this new album "Like a Drug", John also released a few mixtapes including "R&Bass" and "Young and Restless" to hold his fans over. R&b fans have taken to John Michael's music over the years for his ability as a young artist to bring that 90's feel with a modern twist.
Our writer Edd Bowser did a great review of the new album "Like a Drug", and you can read that on his site SoulinStereo.
"Like a Drug" is available for purchase on iTunes now.