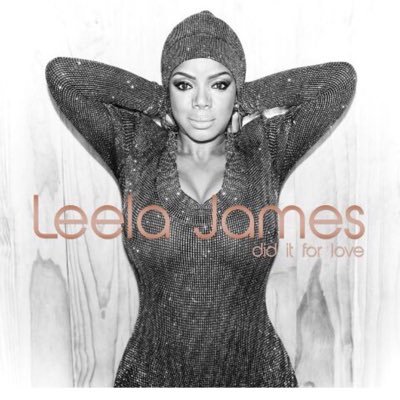 Soul singer Leela James continues to peel back the layers of her upcoming album, and now gives fans a listen to the new song "All Over Again". The stripped down ballad allows the singer to effortlessly show off her beautiful vocal abilities.
The new song follows in the footsteps of another new song "Hard for Me" which she gave us just a few weeks back. Both are included on her upcoming album "Did It For Love" and are available as an immediate download to fans who pre-order. The album will release on March 24th, 2017.
The new album is led by the single "Don't Want You Back" for which she recently released the video for.
Leela James' "Did It For Love" album is one of a handful of solid r&b album releases scheduled to come out in March. She's joined by Trey Songz, and newcomers Kevin Ross and La'Porsha Renae.