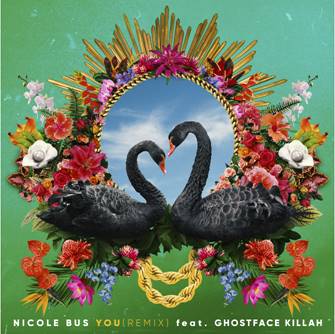 When emerging R&B singer Nicole Bus released her hit single "You" a few months back, the song seemed like a prime candidate for a remix featuring The Wu-Tang Clan. After all, the sample heavy production featuring Wu-Tang's "C.R.E.A.M." brought instant nostalgia and set it up perfectly.
To our surprise, Nicole Bus has just released a second remix of the song, bringing Wu Tang legend Ghostface Killah into the mix. He appears to add two verses on the song, and provides a nice addition to the remix already released featuring Rick Ross.
The Dutch born breakout artist is currently working towards the release of her debut album set to come out later this year. If that project features anything near the soulful, throwback vibes we're getting from "You", we're all in for a real treat.