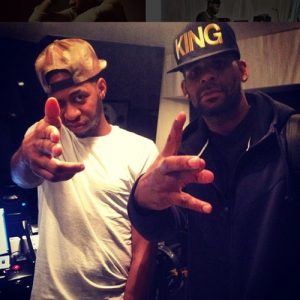 The King of R&B R. Kelly picks up right where he left off on his previous album with the release of new song "Pussy is Mine". Kellz utilizes popular trendy trap production along with auto tune for the uptempo bedroom jam. The song was produced by TraBeats.
Currently, R. Kelly has been on tour across the United States for dates on his "The Buffet" tour. He also released his album "The Buffet" last year which found the singer exploring an array of different sounds to please all of his fanbases.
Also recently, he appeared on one of the superstar remixes of Chris Brown's hit single "Back to Sleep", which also featured Tank and Anthony Hamilton.