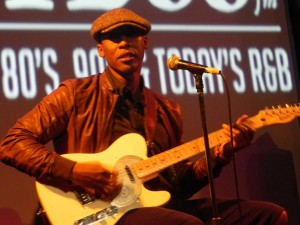 Fans have long anticipated a new album from the brilliant Raphael Saadiq, and from hints he's dropped on his Instagram, a new album called "Ray Ray 2" could be on top for next year. However, he drops off something to hold us over in the meantime via his official Soundcloud account with "RayRay 94th Show Me".
The title of the song is just as mysterious as the artist himself, who you rarely hear from between albums. Following "Stone Rollin" in 2011, there hasn't been much to speak of. Let's hope this gets the ball rolling from the former Tony! Toni! Toné! lead singer.
Also in case you missed it, he hooked up with ArtPeace for the great collaborative song "Heaven Down Here" released late last year.