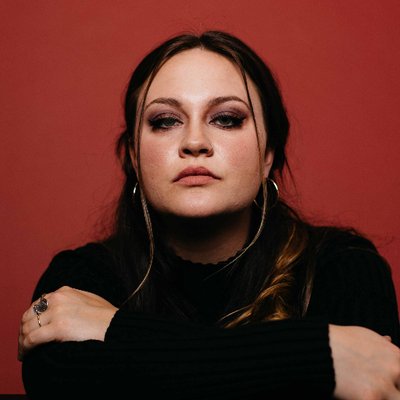 A few years back, we were stunned and saddened to hear of the passing of rising r&b star Alex Boyd. Having been signed to RCA Records, he showed us great promise with the hit single "I Wish I Knew" which ended up high on our Top R&B Songs of 2012 list.
Although he unfortunately didn't get a chance to fulfill the promise that his career held, his legacy continues to live on. As a special treat, emerging soul singer Suzy Jones has just released her own version of one of Boyd's original songs "Commit Me". The song also features Boyd's background vocals and rhodes from the original recording, and releases four years to the day of his passing.
Andy Rose, who co-produced Alex Boyd's unreleased RCA Records debut album and co-wrote "Commit Me", added:
"Suzy jones is one of those musical forces that comes along once in long time. She's a fearless storyteller blessed with unbridled passion, pyrotechnic vocal ability, and the good taste to know when less is more. I believe she could have made passionate fans in any era of music because her soul is timeless and she floats on stage.

Alex boyd was the first artist I ever collaborated with who brought that same level of commitment and explosive gift to his craft. We lost Alex way too soon in a tragic motorcycle accident. I believe he would have instantly recognized a kindred spirit in Suzy and would be proud of how she connected with his musical vision and life force. By finding a way to make Commit Me her own, Suzy breathes life back into Alex's music, a profound blessing to his parents, friends, fans and me."
Boyd's parents Wayland Garrett and Marilyn Kay Boyd also added about the song:
"Empathy, the ability to truly share in the emotions and feelings of another, comes to mind when listening to the Suzy Jones rendition of our son Alex's song COMMIT ME – she has made it her own. Alex spoke from and to the heart and while the hole in our heart will never fully be filled, Suzy's wonderful vocals and energy brings us a much needed solace. We feel it will also touch many others and should be on everyone's playlist! Thank you Andy and Suzy."
Finally, Suzy Jones adds:
"This is beautiful song that I thought needed to see the light of day from an artist who was taken from us way too soon."
For those unfamiliar with Suzy Jones, the Georgia native has built up a steady following after the release of her debut EP "Mode" back in 2015. When listening to Suzy's songs, you can find yourself mesmerized by her powerful vocals, tender storytelling and emotional performances with an angelic voice that cuts right through.
Spending the last year in Los Angeles writing new music, Jones is readying her most honest work to date – her self-titled debut full-length, set for release this fall. The album was produced at Tone Row in Los Angeles by Andy Rose, and "Commit Me" is the first single. She adds:
"This album is real. And passionate. It's a time capsule of the 21st year of my life. I think there's a song representing something everyone in this world is currently feeling or has once felt or will one day feel, and my hope is that the album will serve people in a way that they need in one way or another."
Additionally, you can check out our interview with Alex Boyd at a showcase he performed in NYC back in 2012.