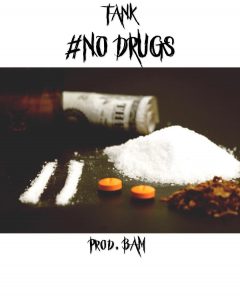 After a successful run with his latest album "Sex, Love & Pain II" which featured the singles "You Don't Know", "#BDAY" and "I Love Ya", Tank has decided to release a new song called "No Drugs" for his fans.
The single, which is produced by BAM, brings Tank back to the R&B world but with a modern touch which is something he did on the "Sex, Love & Pain II" album. No word on what's on the horizon for Tank, but you can expect a lot more R&B coming from in the future. He recently completed his "Sex, Love & Pain" tour and he's starting on his next album.
Along with that, he's also working on developing his group 12Til's as well as launching his new label R&B Money which he announced late last year.