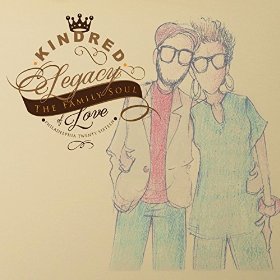 Kindred the Family Soul have just released their latest video for current single "Welcome to My World." The song was the first track on their 2016 album "Legacy of Love".
The video was directed by longtime collaborator Konee Rok and was filmed on location at the African American Museum, in Philadelphia, PA.
The visual follows in the footsteps of other visuals they've also released, for "Another One" (Remix) and their album's first single "All My People".
This month, Kindred the Family Soul have helped kick off the Nu Soul Revival Tour which is taking place across the United States. They're joining fellow soul singers Musiq Soulchild, Lyfe Jennings, Dwele, Chrisette Michele, Avery*Sunshine and more as they celebrate all the good with r&b music.