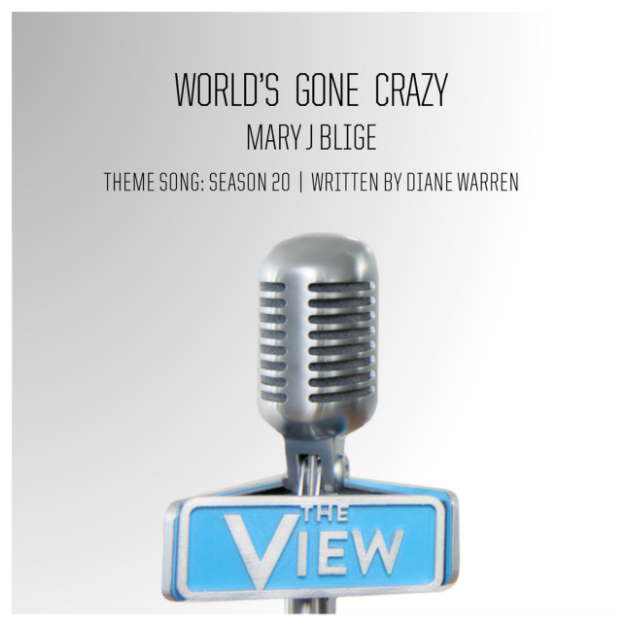 Check out the new music video for The View's new theme song, "World's Gone Crazy," performed by Mary J. Blige. The new song was written by Diane Warren and produced by Warryn Campbell.
Currently, Mary J. Blige is working on a new album, the follow up to 2014's "The London Sesions".
Season 20 of The View starts September 6th and airs weekdays.