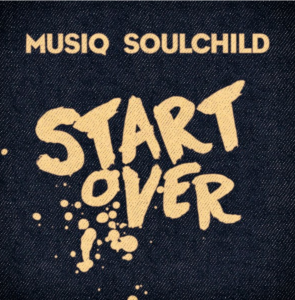 Soul star Musiq Soulchild has just released the video for his latest single "Start Over" today. The song released in April and is currently making a strong impact at Urban A/C radio.
"Start Over" feels especially close to home. The video features SoulStar Music Company / eOne Music recording artist Kameelah "Meelah" Williams – former lead singer of 702.
Musiq added about the song: "'Start Over' is something like a 'what if" scenario. Everyone has their own 'the one that got away' story, maybe they or you found someone else, maybe too much time has passed, maybe for whatever reasons things just didn't work out. Now imagine for a moment you had the chance to try again… how would you 'Start Over?'"
In addition to the new video today, Musiq has also just announced the release of his upcoming album "Feel the Real". The project will release as a double disc consisting of 24 songs, and is available for pre-order right now.