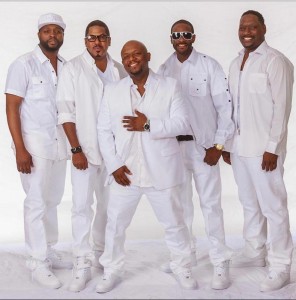 There were much excitement and celebration last month when rnb group Silk announced they'd reunited with plans to release new music and an album. When we got a chance to hear the first single "Love 4 U 2 Like Me", it was fair to say they delivered on the hype. The single is the first song from the group's upcoming album "Quiet Storm", and shows they've picked up right where they left off years ago.
The new album "Quiet Storm" will be the group's first in a decade since "Always & Forever" in 2006 and is set to release on March 18th, 2016. The group has come back together with their original lineup of Gary "Big G" Glenn, Gary "Li'l G" Jenkins, Timothy "Timzo" Cameron, Jimmy Gates, Jr., and Jonathan "John John" Rasboro.
Check out the new video for "Love 4 U 2 Like Me" and watch as Silk gets back to the r&b scene this year.