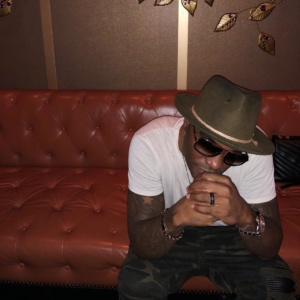 We're pleased to share the exciting news that producer Tim Kelley has just been promoted to Vice President of Urban Music at SRG/ILS Group. The producer originally got his start as part of the start production duo Tim & Bob, and recently has been a huge part of the A&R department at SRG/ILS in recent years.
In case you're unaware of what Tim has been up to in recent years at the label, we'll catch you up to speed. He has been in integral part of signing artists like Bobby V., Shawn Stockman of Boyz II Men, Brian McKnight, Raheem DeVaughn, and more. He's also had a big part in producing each of their successful singles and projects so far.
Claude Villani President/CEO The SRG/ILS Group adds: "Tim is a vital member of the team and has played a key role in building our family of artists as well as the overall sound of the label".
Needless to say, Tim is doing some amazing things for R&B in a time when the genre desperately needs it. This promotion will only allow him to thrive even further.
Also in case you missed it, we recently had Tim as a guest on our SoulBack R&B Podcast. He shared some amazing insights into his history as a producer and also talked about his current projects.