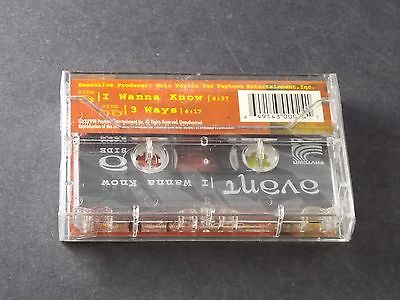 R&B singer Avant originally gained notoriety in the late 90's for being the first artist signed to Magic Johnson Records. Coming out of Cleveland, he released his debut album "My Thoughts" in 2000 which led to the smash singles "Separated" and "My First Love" with Keke Wyatt. The album was a springboard to his legendary career so far, which has spanned over a decade and a half now.
A song many have overlooked is "I Wanna Know" from his debut album. Avant actually released the single independently via a label called Paytown as a promotional single, but the real find is the B-side of that single. A song called "3 Ways" was included and to date has not been released anywhere besides as promo. Even though "I Wanna Know" found it's way onto the debut, "3 Ways" remains unreleased. Take a listen!
In case you missed it, Avant recently released his latest album "The VIII" which includes the great single "Special". We also took a look back at his career and tracked his path to becoming one of the best rnb artists of his generation. We also took at look back at each of his album and chose what should have been a single on each one.