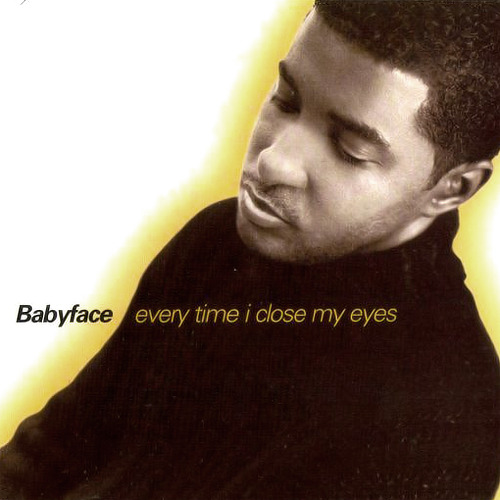 "Every time I Close My Eyes" was a huge hit song for Babyface, but the Timbaland produced remix of the song remains an obscure gem to this day. The original was contained on the r&b legend's 1996 album "The Day" and featured vocals from Mariah Carey and saxophone from Kenny G. The remix however, was not included on the album or even the CD single for the song, it was actually a B-side on the CD single of Babyface's hit "How Come, How Long" which was a duet with Stevie Wonder.
The remix of the song is some of Timbaland's earlier work, created during the same year when he contributed his timeless production to Aaliyah's "One in a Million" album. Also featured on the remix are the r&b group Playa, who were part of Davante Swing's Da Bassment clique alongside Timbaland in the early 90's. Their appearance on this song is prior to their debut album "Cheers 2 U" which would release in 1998.
In other Babyface news, he'll be releasing his new album "Return of the Tender Lover" in the coming weeks. He was also highlighted during the 2015 Soul Train Awards as part of a tribute performance to him by other r&b artists.