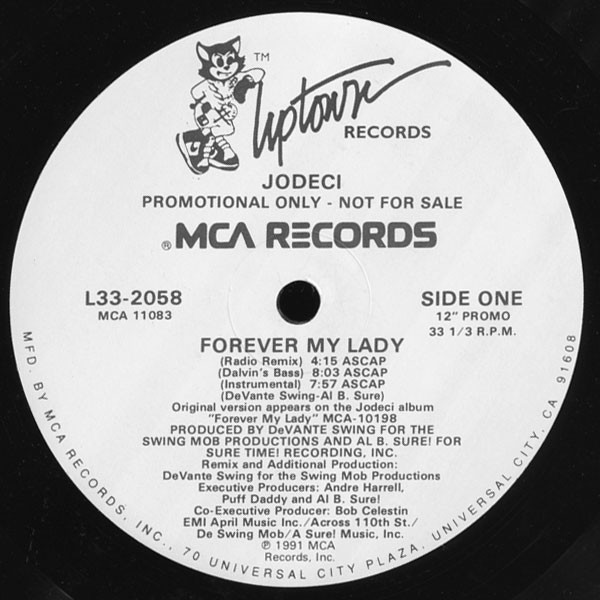 When discussing the top r&b groups of the 90's, and probably of all time, there is little disputing that Jodeci appears among the top. Not only did they have countless hits and three straight platinum albums, but they managed to help change the sound of the genre and help progress it forward. In fact, we discussed Jodeci's place in history in our recent podcast.
Today we uncover a rare version of Jodeci's first number one single, the "Forever My Lady" Dalvin Bass Remix from 1991. It appeared on a Vinyl promo release to promote the radio remix of the song. The original of course appeared on their debut album of the same name.
This is actually the first of three remixes that were named after the other members of the group. In addition to the Dalvin's Bass Remix, there is also a KC's Drum Remix and a Jo Jo's Keys Remix.
The original version of the song was produced by DeVante Swing alongside Al B. Sure, but the remix was all DeVante.
Jodeci returned in 2015 to release their comeback album "The Past, The Present, The Future" on Epic Records. It's currently unclear what the future holds for the group and if they will release more music. Currently, they've continued to tour as a group across the globe.