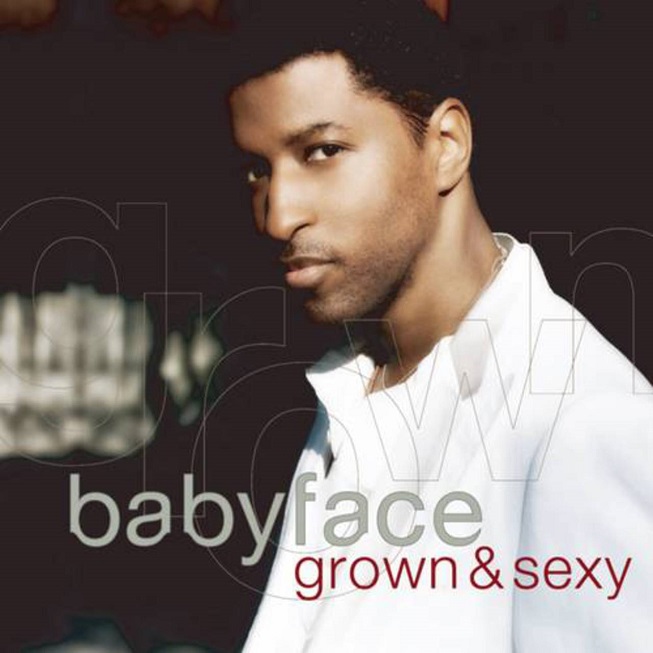 R&B legend Babyface is getting ready for the release of his new album "Return of the Tender Lover" which is set to come out December 4th. After last night's stirring 2015 Soul Train Awards tribute and honor, the excitement is even more elevated. Following up the successful duets album "Love, Marriage & Divorce" with Toni Braxton which netted the pair a Grammy Award in 2014, this will be his first album of original material in over a decade. Although he released the album "Playlist" in 2007, the project was primarily cover songs with limited new material.
"Grown & Sexy" was released in 2005 and was the seventh solo album from Babyface. His prior album "Face2Face" came in 2001 and featured him going in a trendier direction, featuring the single "There She Goes" produced by The Neptunes and an overall more uptempo vibe. It wasn't received as positively by his fans as his previous work, so it was important on "Grown & Sexy" to come back to what worked. And that's exactly what Babyface did.
The album is led by the heartfelt ballad "The Lonliness" which he penned and produced himself; it's timeless, classic Babyface. Follow up singles "Sorry for the Stupid Things" and "Grown & Sexy" followed the same formula, and featured collaboration with his long time writing partner Darryl Simmons. Despite the fact that none of the singles would go on to have a ton of huge commercial success, that is no indication of the quality of this album.
"Grown & Sexy" is very ballad heavy and stripped down in production by design, and is a reminder of the things that Babyface does best. Beautiful vocals, vivid stories of the ups and downs of relationships, and catchy melodies are found throughout. Album cuts like "Mad Sexy Cool" and "God Must Love U" are real standouts and vintage Babyface. The album has a real flow and feel throughout and that's part of the brilliance of the project.
Overall, the "Grown & Sexy" album typically goes overlooked in Babyface's catalog, but that should not be a knock against the legendary singer. With r&b fans set to receive his first album of new material in over a decade, it's interesting to look back at the last body of work he gave us. Although "Grown & Sexy" didn't fair commercially as well as many of his other albums, Babyface can be proud of this album regardless.