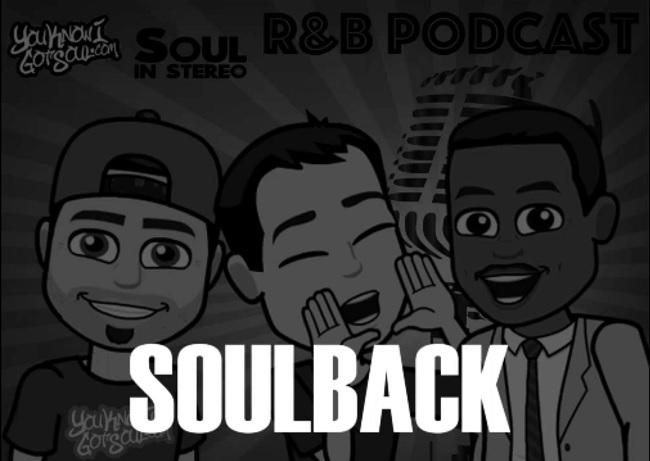 Follow our podcast on Soundcloud: https://soundcloud.com/youknowigotsoul/sets/youknowigotsoul-podcasts
Follow our podcast on Spotify: https://open.spotify.com/show/6oLmNUkcXrAqsQP5EBJ4dk
Follow our podcast on iTunes: https://itunes.apple.com/ca/podcast/youknowigotsoul-podcast/id998813013
Follow our podcast on Google Play: https://play.google.com/music/listen?u=0#/ps/Imoe7gt6vd4v6iuf4yq5fyhy3e4
Follow our podcast on YouTube: https://www.youtube.com/playlist?list=PLVyB7WCEUIPl_CYZFTwiNLHqtCHaK2GcK
3:30: Who are the kings of New Jack Swing?
7:50: Our thoughts on Jacquees' new album "4275"
13:00: Ty Dolla $ign was part of Immature at one point?!
14:56: Marsha's new single "Old Times"
16:45: Our favorite R&B album so far this year
19:32: Would SZA, H.E.R. and Ella Mai have commercial success if Beyonce and Rihanna were active right now?
23:55 Maxwell's new single "We Never Saw It Coming"
29:20: DJ Soulchild talks Faye B and new song "Who Is She?"
32:02: After 7 has released 5 singles from their "Timeless" album!
44:30: Playa Please Award: Brandy's Facebook page, IHOP and Tom & Kyle
50:57: Barefoot concerts
52:08: Keith Sweat vs Musiq Soulchild debate
57:00: Is Ne-Yo an R&B legend at this point?
Just like we promised, the SoulBack podcast is back. It's only been a few day since our last episode with Meelah, but there's so much to talk about in R&B. In fact, we decided to bring in our boy DJ Soulchild to talk music with us. For those who miss the old podcast format, this is a throwback to that. No interviews with any artists, just fun discussions. On this episode we talk about Jacquees new album, Maxwell's new single and much more. We also debate various topics such as legends in the R&B game, IHOP's brand change and Tyrese's marketing tactics.