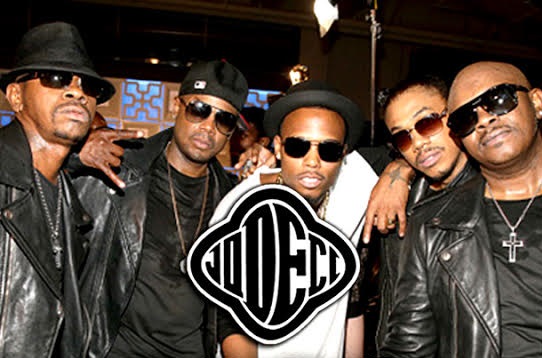 We had heard whispers that this something like this was in the works, but now it seems to be confirmed. Fresh off of their reunion at the Soul Train Awards, the news comes that Jodeci will soon be embarking on the "Real Kings of R&B" tour joined by R. Kelly. The surprise was revealed by legendary radio host Big Tigger via his official Twitter account.
I was just told this…. The #RealKings of R&B Tour is real!! JoDeCi & R. Kelly together!!! #jodecimusic #rkelly @rkelly @jodecimusic

— Big Tigger (@BigTiggerShow) December 3, 2014
As expected, not much more information is available at this time, but we're hearing this is more than just a rumor. It makes sense for these powerful r&b forces to combine their efforts and give die hard r&b fans a show they've been longing for. Also recently revealed was the news that Jodeci have recorded a full album which features production from DeVante Swing as well as Timbaland.
Update: Looks like this isn't officially confirmed yet, but could still be in the works.