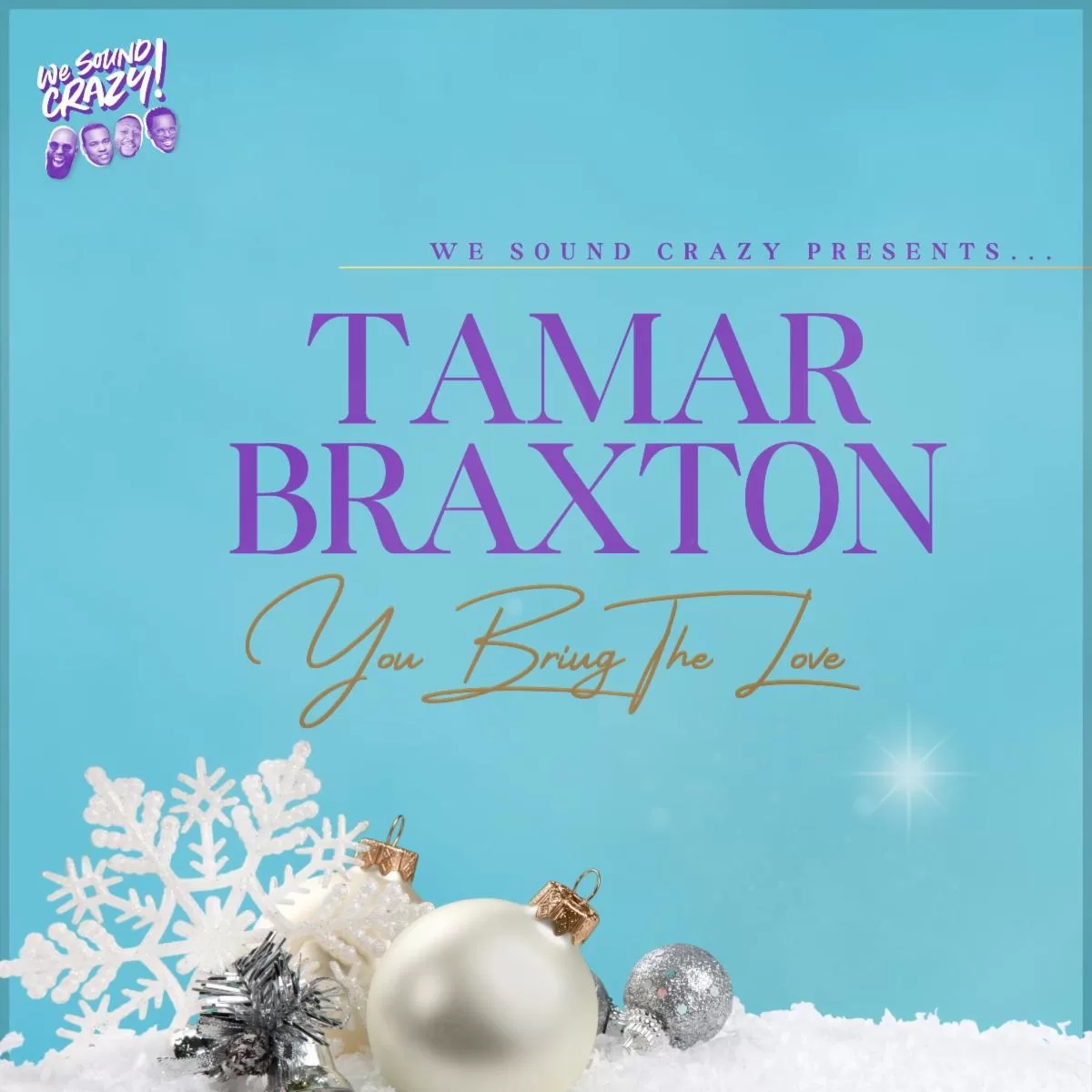 We Sound Crazy, the critically acclaimed podcast and radio show, premiered "You Bring the Love" featuring Grammy-nominated superstar Tamar Braxton on all major digital streaming platforms. Written and produced by We Sound Crazy co-hosts Claude Kelly and Chuck Harmony, the holiday track is the first original song released under We Sound Crazy in partnership with Tamar Braxton Productions and MNRK.
With the debut of "You Bring the Love," We Sound Crazy enters its latest era of expansion as the first and only podcast to create and distribute original music. Listeners can expect additional tracks to accompany future episodes throughout the season.
The We Sound Crazy Podcast is hosted by industry vets Claude Kelly, Chuck Harmony, Tamone Bacon and Phil Thornton. Past guests include Usher, Mary J. Blige, Kim Burrell, Jennifer Hudson, SWV, Kirk Franklin, Tevin Campbell, Raphael Saadiq & Tony! Toni! Toné!, Tamar Braxton, Erica Campbell, Donald Lawrence, Durand Bernarr, Mignon Francois, and more.
This is the first new music from Tamar Braxton since she released the new single "Changed" earlier this year.