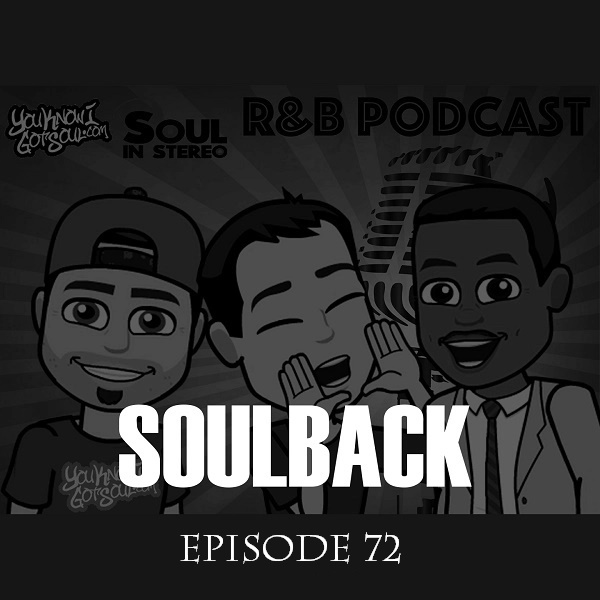 This week we talk about YK Osiris' outrageous claims on the internet over the past week. He dropped his debut album last week and has basically been trolling in every internet and fired up all the R&B fans. We also touch new projects from Louis York and Nicole Bus. We also touch on Vivian Green who is now signed to SRG which is where Shawn Stockman and Brian McKnight are also on. We also look at upcoming music from Sunshine Anderson, Deborah Cox, Usher and Justin Timberlake. We also discuss whether Pharrell should be ashamed of his old music. We also touch on Nokio potentially leaving Dru Hill. Check out this week's #SoulBackPodcast
0:00:20 – What is a complete cookie?
0:04:30 – R&B new singer YK Osiris' trolling tactics to promote his album
0:08:35 – Jacquees shouting out every male R&B artist on Instagram
0:12:10 – Our thoughts on Louis York's (Chuck Harmony and Claude Kelly) new album "American Griots"
0:13:45 – Our review on Nicole Bus' debut album "KAIROS"
0:15:37 – Where is Shawn Stockman's solo album?
0:23:43 – Who has the bigger following right now: Brian McKnight or Joe?
0:28:26 – Our thoughts on upcoming collaborations by Usher/Ella Mai and Justin Timberlake/Lizzo
0:37:00 – Pharrell is embarrassed of his old songs because of the Me Too Movement
0:40:00 – Why are some R&B artists bigger in certain regions than others in the US?
0:45:35 – Ideal – Get Gone and Blu Cantrell – Hit Em Up Style
0:47:08 – Playa Please Awards: Nas' comments about Illmatic, Elton John/Beyonce/Lion King, En Vogue's reunion, Nokio potentially leaving Dru Hill?!?!
Follow our podcast on Podbean: https://youknowigotsoul.podbean.com/
Follow our podcast on Soundcloud: https://soundcloud.com/youknowigotsoul/sets/youknowigotsoul-podcasts
Follow our podcast on Spotify: https://open.spotify.com/show/6oLmNUkcXrAqsQP5EBJ4dk
Follow our podcast on iTunes: https://itunes.apple.com/ca/podcast/youknowigotsoul-podcast/id998813013
Follow our podcast on Google Play: https://play.google.com/music/listen?u=0#/ps/Imoe7gt6vd4v6iuf4yq5fyhy3e4