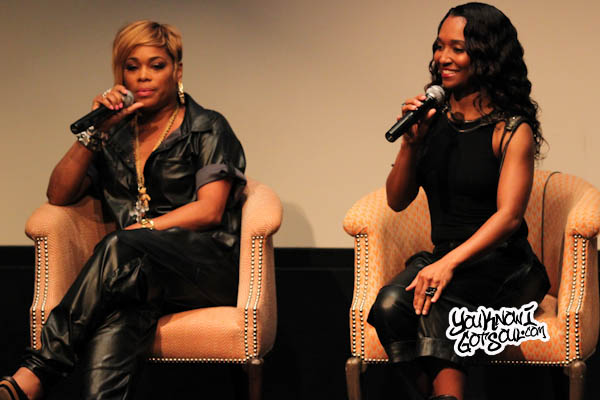 Legendary group TLC asked for fans help to fund their upcoming album through a Kickstarter campaign, and now they're asking for fan assistance one more time.
The group have asked fans to help them name their upcoming album, and are open to all suggestions now. They've also announced that the album has a firm release date of June 30th, 2017.
In a message shared on the Kickstarter page for the album, the group's manager Bill Diggins shared the following message:
Hey Kickstarter Family, The album date is firm, June 30th is the release of the new TLC album that you made happen! Tionne and Chilli have been working night and day to hit this date. The video and a photo shoot on April 18th, 19th, 20th. I hope that you all read the article in The Guardian last week on why TLC's comeback is so important, it is a great read on the group that you love and you should be proud that you made this album happen. The Waterfall's version from the voice was magical and received 40 million views in a week!! Ed Sheeran gave some of his publishing to the writers of No Scrubs and TLC sold out in London in one minute…it was a blessed month for us and we finally feel a little wind at our back.

ONE MORE THING….. We need your help…let's hear your suggestions for the album title! Tionne and Chilli are still undecided so looking to you for inspiration.

Thank you for being there for TLC

Bill Diggins
In other recent TLC news, they've announced they'll be joining the latest iteration of the "I Love the 90's" tour later this year.