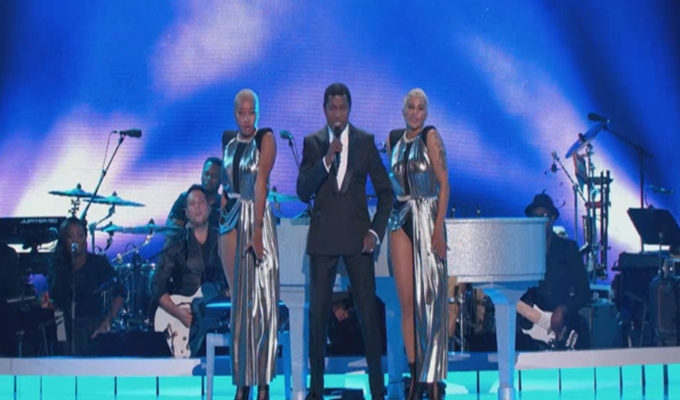 The 2015 Soul Train Awards were all about Babyface, and one of the highlights of the evening was the tribute that saw many artists performing in honor of the legend. Prior to being presented with the Legend Award by his longtime friend and partner from LaFace Records L.A. Reid, Babyface saw his catalog come to life on stage by many of his contemporaries.
Tevin Campbell took the stage first to perform his Babyface written hit "Can We Talk". He was followed by Brandy who performed her Babyface written hit "Sittin Up in my Room" from the "Waiting to Exhale" soundtrack. Fantasia then hit the stage, backed by an image of Whitney Houston on the big screen, and performed her song "Exhale (Shoop Shoop)". Bobby Brown made an appearance to his Babyface written hit "Tendoroni". Finally, Boyz II Men came out next to perform their Babyface written smash hits "End of the Road" and "I'll Make Love to You".
The touching tribute concluded with Babyface taking the stage himself to perform a hit of his own, "Whip Appeal". The touching tribute was a very deserving honor to the current living legend, who will be celebrating the release of his new album "Return of the Tender Lover" next month.