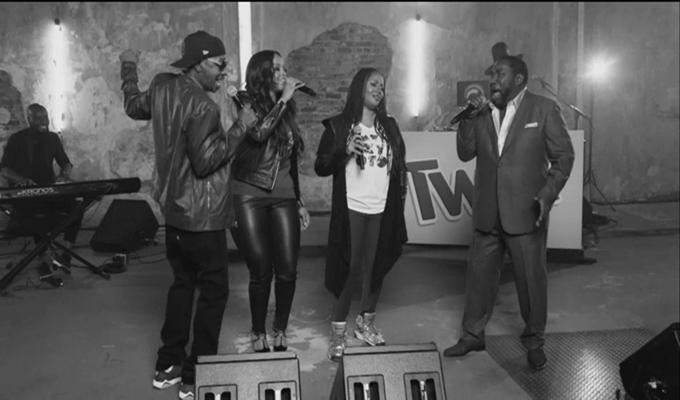 Cyphers are typically reserved for hip hop events, but 2015 Soul Train Awards host Erykah Badu made sure the r&b genre showed off their skills as well. Sitting behind the DJ setup and introducing the first "Soul Cypher", Erykah brought out Chrisette Michele, Lalah Hathaway, K-Ci (of Jodeci) and Eddie Levert (of the O'Jays) to participate.
As the beat to Mobb Deep's "Shook Ones (Part II)" dropped, Chrisette Michele began singing a piece of her latest single "Steady". Lalah Hathaway followed with her cover of father Donny's "Lil Ghetto Boy" which she included in her recently released live album. K-Ci was up next and performed a piece of Jodeci's "Can I Talk to You", and Eddie Levert took the mic last, before each of the participants sang together to close it out.
Part of what makes Erykah Badu so loved is the unique qualities she brings to r&b, and his revolutionary cypher is just another example.