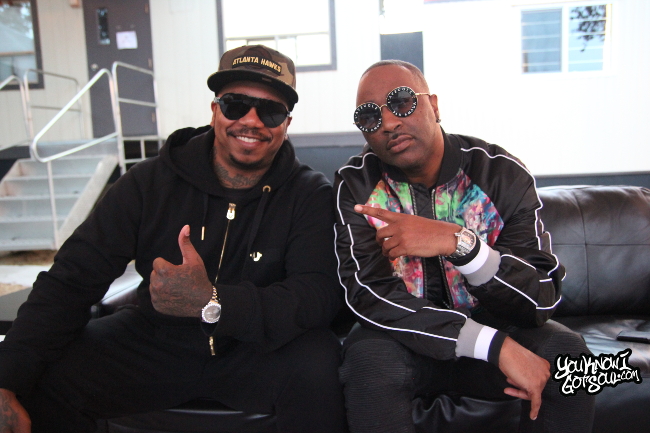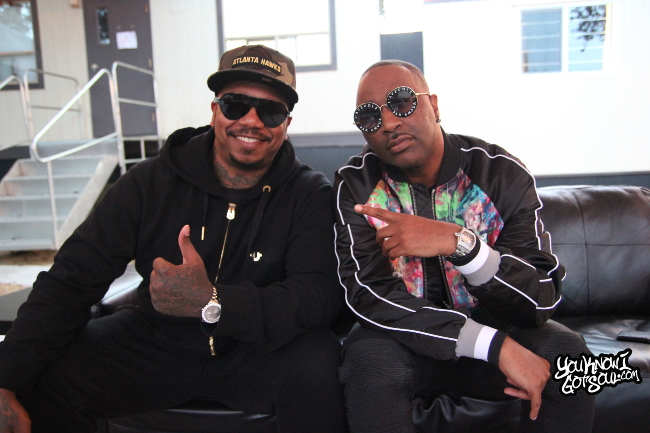 We recently recorded an epic edition of our weekly SoulBack R&B Podcast with special guests 112. So much ground was covered with Mike and Slim of the group during the candid hour long conversation, and one of the most exciting pieces of news to come out of that is they're working on a new EP.
In case you're unaware at this point, Q. Parker and Daron have left the group, and 112 is down to two members, just Slim and Mike. The group has continued to tour, and even recently released the new single called "Tonight".
Following the positive response to that single, the group have now decided to release a full project. Read below as Mike reveals details of the upcoming EP, and be sure to listen to the full podcast to hear more of our discussion with the group.
The thing is, we set out a master plan, what are we going to do to let the world know that it's only two members of 112 now. Because if you go and look on all of my Instagram page, you'll see that everything we put up that has 112 on it, you still got some stragglers and some people that are wondering where Q and Daron are. You still got a couple people trying to hold on, saying "I wish you guys would get back together." We felt like, they will accept it as long as we are honest about what happened and as long as we keep giving them good music. One of the keys was, in order for them to get the whole 4 man thing out of their mind, is to create some new music with just Slim and myself. They will always remember the 4 man music, but the 2 man music can help alleviate some of that and also help you start realizing that this is what 112 is now. Just like Earth, Wind & Fire went through a transition, just like The Temptations went through a transition, just like New Edition went through a transition, just like Boyz II Men and Jodeci. Everyone I consider great goes through a transition. It enhances their story.

One of the key things was, we've got to do a record. It was just a beautiful thing. When you don't have to try hard, you know that you're on to something. We didn't have to try hard with this record. It was going to be a hit regardless of who was on it. The beat itself could have rolled without anybody on it. The writer Marco wrote an incredible record that's a little edgy and reminiscent of "Anywhere". That's kind of the vibe we wanted to get back on. Also, we wanted to make an uptempo record. The last album that we did, it was a great album, it's one of my favorites to listen to. However, it was a little too slow. It was a slow album. What 112 is known for throughout the world, is uptempos. So we wanted to do a record that reminded people that we have "Only You", "It's Over Now", "Dance With Me" and "Peaches and Cream". That's the mindframe we are in.

From that, we've just been getting a whole lot of support from the fan base who are waiting on new music. So we decided to do an EP. We wanted to test it out and see if people even liked the record. Now that people are digging the record, we decided we can do this. We knew we can tour, but we wanted to make sure that people would just not just be nostalgic. We wanted them to really hear new music from 112. That was the mindframe. The EP wasn't initially part of the plan, but it's all about adjustments. The more we kept hearing people say they need new music from us, we decided to do it.
In case you missed any of our previous episodes, you can check out all of the SoulBack podcasts here.