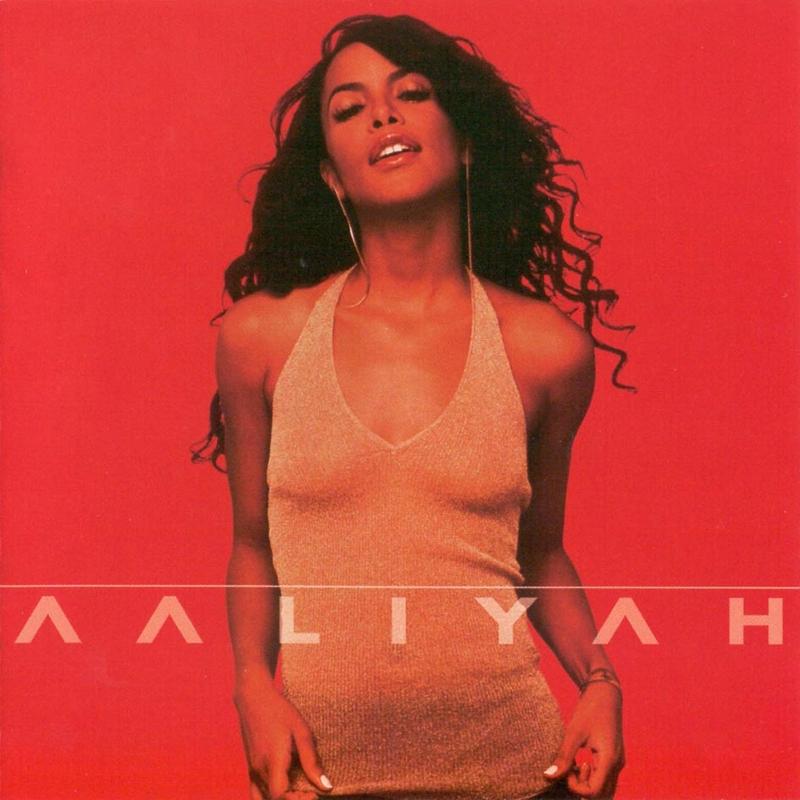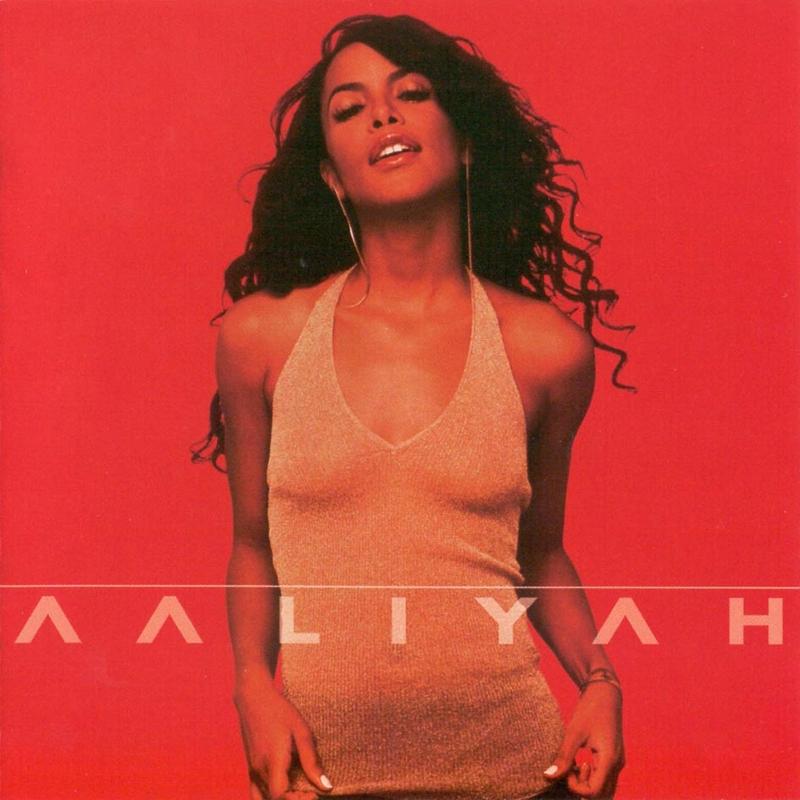 YouKnowIGotSoul has always respected and greatly admired the work of Aaliyah. Despite her untimely passing that ended up cutting her rise to super stardom short, we have a great appreciation for the legacy she has left behind. Now ten years since the release of her final album, we have discovered that the support by her fan base has not wavered over the years, and is astonishingly still as strong in numbers as ever. It seems that Aaliyah truly had a special impact on anyone she came into contact with, whether it be in person, on TV, or though her music. We took this opportunity to commemorate the ten year anniversary of her "Aaliyah" album which many considered her best work. For this article, Tom and Kyle from YouKnowIGotSoul tracked down many who were involved in that final projects for a series of original interviews to discuss their contributions to the record and give a never before seen detailed behind the scenes look into the making of this classic. Participants in these interviews included: Bud'da (producer), Rapture of Keybeats (producer), J-Dub (producer), Digital Black (of Playa), Tim Barnett (Static Major's personal assistant), Tank (artist/writer) and Craig Kallman (CEO of Atlantic Records). As avid fans of Aaliyah ourselves, we hope to help contribute to the legacy of Aaliyah and do our part to keep it alive; it's the least we can do for an artist whose music had such an impact on our own lives.
BACKGROUND
There is no doubt that Aaliyah's career was on the fast track to super stardom. The release of her "One in a Million" album in 1996 propelled her into the mainstream, caused her to become a household name, and with the help of Missy Elliott and Timbaland ushered in a sound that had never been heard in r&b. Her star rose even higher with a starring role in her first feature film, the critically acclaimed "Romeo Must Die". This rise to fame was culminated with her first number one single "Try Again", another Timbaland production and her second consecutive successful single penned by Blackground label mate Static Major.
Craig Kallman: "Static was an incredible talent and really to this day an amazing songwriter and they just had great chemistry, which is why it worked. They were definitely a spark to an engine, terrific creative chemistry together so that's why it was a successful collaboration."
Following the release of the film, fans were anxiously awaiting the release of a follow up to the "One in a Million" album. There was one problem though; Timbaland and Missy Elliott, both of whom were major contributors on the previous album, were having disagreements with Blackground at the time and thus were unavailable to work on the project. However, as someone once said: "One man's problem is another man's business opportunity". With Timbaland and Missy seemingly out of the picture, the door was open for some of Blackground's lesser known writers and producers to shine on the "Aaliyah" album.
J-Dub: "Starting in 1999, I moved out to LA, I hooked up with Barry Hankerson and he signed me to a management deal. And around the same time, Barry got the huge deal with Virgin where Babygirl was at. So basically, I was already at the camp when it came time to work on it because Barry basically assembled like another Bad Boy except on the West Coast. It was me, Bud'da and a few other producers."
Bud'da: "I got the opportunity to work on the Aaliyah album because at the time, I had a production and label deal with Blackground. And Static had been over there for years prior to me going over there. I had worked on Tank's record and it allowed me the opportunity to meet Aaliyah and hook up with Static and begin to submit joints for Aaliyah's record."
Rapture: "We did a showcase for Playa and some artists on Def Soul. So that's how I met Playa, so then we did several shows with them and there was one show they had coming up with Timbaland, so we ended up doing that show with them. Then Timbaland asked us to do a TV show for him and Magoo and we did that. Then Playa had another showcase at the House of Blues in LA, but that showcase had the entire Blackground camp. They were all there and they wanted to work with us too, so we ended up doing Aaliyah, Missy, Ginuwine along with Timbaland. Magoo and Playa. That's how the whole connection came about, and then Static was like 'I know you guys got some tracks too,' so I let them hear some of the tracks we did and he mentioned it to Timbaland, and he mentioned it to Missy and we ended up doing work with them. And then through the work with them, Aaliyah was like 'I would like to get down with you guys too'. From then we did Romeo Must Die. We didn't do songs with Aaliyah, but we did a song with Chanté Moore, Destiny's Child and Dave Hollister, but from those songs, she had already told Blackground that she wanted us on the next album. So after Romeo Must Die, that's what started it and we started working with her."
Digital Black: "We were being managed by her uncle Barry Hankerson and her cousin Jomo and we were also signed to their publishing company, so the relationship was already made."
Tim Barnett: "Static came in the picture when Timbaland and Missy were having disagreements with Blackground. If Tim and Missy were there, Static probably wouldn't have had a chance to work as many records as he did."
AALIYAH'S SPIRIT

Aaliyah was portrayed as someone who had a beautiful personality and very down to earth. To those who had a chance to know and be around her, it's obvious that she was more than a woman.
J-Dub: "She was an angel. She was the most down to earth, sweet spirit, no attitude, no ego, no 'Yeah I'm Aaliyah." She was like the home girl. It was surprising how sweet and humble she was. She was the best."
Digital Black: "She was fun. Me and Static were blessed to go to prom with her, Playa went to her prom. She was family, she was our little sister."
Tim Barnett: "She always had a glow about herself that made everyone feel comfortable and equal. I think her energy made people like Timbaland and Static to not feel like they were better than anyone else, whether it was me or a friend who was with Black. It was like 'If Aaliyah is this humble, there's no way I can't be that humble.'"
Rapture: "Working with her gave me a whole new outlook to actually see her in the studio and saw that she was very talented. For some singers, if it wasn't for pro tools, it didn't really come out right. She didn't really have that problem. It was refreshing for me to see somebody like that. She was a real artist, she didn't just look good, she wasn't just a dancer, she could sing too and she could deliver the songs. She would always take the songs the writers wrote for her and she found a way to make it her own. That's one thing that was shocking to a lot of people because she didn't write any songs on the album, but you wouldn't be able to tell that from how she delivered it because she always delivered the song like it was her own."
Bud'da: "I think I've been fortunate enough, as much as God has allowed me to do, and be around certain people in the industry, and I may be weird for this, but I've been able to be around certain people in certain situations and after it's over, it's like 'Did that really happen?' It's silly, but with the fact that both Static and Aaliyah are gone now, you almost want to kick yourself for not taking more pictures with them."
DIRECTION
Aaliyah was never a stranger to trying experimenting with new sounds. On her second album "One In A Million", she, with assistance from Timbaland, Missy Elliott, was able to revolutionize R&B by creating a new sound. The double stuttering Timbaland beats that everyone loves today were one of the most monumental and innovative moments in R&B history because it was totally different from anything out at that time. Two years later, Aaliyah and Timbaland shocked the music world once again by bringing in the infamous crying baby sample on the song "Are You That Somebody?" So it was pretty much a good assumption that Aaliyah was going to come with something different this time around.
Tank: "She told me specifically what kind of records she wanted, and she kind of wanted a little dangerous, a little sexy, that type of thing. I got to go in the studio and tailor make something for her, that was amazing that she called me from way overseas like 'Tank, I need these kinds of records, I know you can write them for me.' And I was happy that I was able to deliver, that they were records that she actually loved them when she recorded them, she did her thing."
Digital Black: "We were blessed to be able to tailor make songs and basically just knowing the person and being around the person. We know what they're thinking and what they like. In the studio, she was like a sponge. Whatever we had to do, it was never 'I don't like that' and I'm still there were times she felt like that but she chose to at least try it. It was just like working with a family member."
Bud'da: "We were trying to do as much as we could and try to put an album together for her to be able to hear and see what she felt. It was amazing. Static and Aaliyah fit like a glove together. They fit like a glove to where once she got on it, it wasn't exactly the way you remembered it when Static would do it, she would put her own touch on it and it would work. All of the songs came from Static's writing, but both he and Aaliyah had been talking about direction on where she wanted to go, and she talked with me about direction on vibe and the sound she wanted it to be."
Rapture: "We had sat down with her and she was like 'Okay, I know you guys have worked with Destiny's Child, all I ask is while you guys do my album, before we go elsewhere and out and work on other things, I would like you to inclusively work on my project right now' because she wanted to make sure it was a classic record."
RECORDING – NEW YORK

Following the success of her role in "Romeo Must Die", Aaliyah was quickly signed to star in a few major upcoming movies including "Queen of the Damned" and the sequels to "The Matrix". Because "Queen of the Damned" was being filmed in Australia, rather than take more time away from the album to focus solely on acting, she decided she would record the album simultaneously with the filming of the movie. However, although the recording sessions in Australia in 2000 were highly publicized, few realize that much of the album was actually completed prior to that trip in various studios in New York City.
Rapture: "The ironic thing with "Aaliyah" is that we did most of our songs over the end of 1999, beginning of 2000. We did the bulk of our songs in those three to four months. All of the songs we did on the album were already done then. It took so long because she went over to do the movie and she had so many things going on, so the recording of the album stretched out a little more than a year, but the whole time they already knew that the songs we had done were going to go on the album."
J-Dub: "Before we went to Australia, we were here working on music for her in the States too. A month before Australia, we all went to New York and booked up Sound King studio."
Tim Barnett: "Most of the records on the album, we had already done them before the trip. We went to Australia for her to record them. Static was like 'okay when I go to Australia, I already want some records for her to record, I don't want to go down there with nothing.'"
Black: "We were always in the studio back in the day. Nowadays, you'll go in for a specific time, but back then, we were locking out studios for months at a time, so the hangout spot would be the studio."
RECORDING – AUSTRALIA

With the team of writers and producers now assembled, the group flew out to Australia and recorded the majority of the album at Sing Sing studio.

Bud'da: "To be honest, it was surreal. We had special moments in the studio, especially Australia. We went to Australia because Aaliyah was filming "Queen Of The Damned". So we went to Australia for a little over a month recording. I was already cool with Static because we had been working prior to, but to be there for a month to where Static, Aaliyah and the rest of us were there. We got to bond on different levels because we were in another country and you guys are all you got. You may know some different folks and you may go here and there, but it comes back to who you were there with. So I just remember me being in the studio with both Static and Aaliyah, just having conversations about life. It's something that was a learning experience for me and it's something I'll cherish for the rest of my life and remembering just how special those times were."
J-Dub: "We already had our camp set up, so when it was time to do the album, she was doing a movie in Australia, so Virgin just flew every producer including myself over to Australia and we banged out the album for like a month. We had a ball."
Rapture: "It's funny because it really wasn't a competition. We were all fans of each other's productions and we were all cool outside of the studio. On that particular album, we collectively just wanted to make the best possible album that we could. It was really like a family type of thing, there wasn't any hostility recording that album and that's why the album came out the way it did. No one was competing to try to out produce somebody else. Everybody had their own style to bring to the table, so that made it a collective effort from everybody because we knew each person was going to bring fire to the project, so it wasn't even an issue. It was almost crazy because in the studio we would be in one room, J-Dub would be in another room and Bud'da would be in another room. So pretty much between Static and Black, they would kind of just bounce around to the various rooms. It's funny because they don't write lyrics down, so it was almost amazing for them to work on like 10 songs at a time. Everyone agreed that it was going to be a good album even when we started playing various tracks to each other. The whole vibe really made the album what it was."
Bud'da: "My goal was to not just have diversity on the album in regards to the music content, but I was working hard. I was trying to get as many joints on there as I could. I was just happy with all three because they showed different ability and it showed different approaches to accent Aaliyah."
Tim Barnett: "Studio wise she was always upbeat. One of the last joints she recorded, she was in there drinking some Absolut and it was an epic night where she was super silly. It was a fun vibe."
Rapture: "She was very precise and very fast in the booth. For the most part, Static hardly ever had to write the words down for her because she would come in the studio, she would listen to the song one time and she would be like 'Okay, you just give it to me line for line while I go in there.' And he would just go in there and sing her a couple of lines and then she would lay it. It wasn't even a long drawn out process. She had so many other things she was doing, so she wouldn't really sit in the studio all day. We might go in around two in the afternoon and she would come in around seven and she would stay for three hours and lay a whole song."
RECORDING – TIMBALAND CONTRIBUTES TO ALBUM

With the majority of the album completed in Australia already, it seemed very unlikely that Timbaland was going to appear on Aaliyah's project. It wasn't until the very last minute that Aaliyah reached out and convinced Timbaland to join the project, despite his differences with Background.
Tim Barnett: "We went back to New York and did them in either Sound King or Manhattan studio. We did them right after the New Year. Part of the problem was Timbaland and Missy weren't even going to be on the album because of problems with Blackground. Aaliyah talked Tim into producing records for the album, so Timbaland did it out of love for Babygirl."
SINGLE SELECTION
Blackground had some very important decisions to make as the album was ready to be finalized. After spending a couple of weeks in Australia and also a couple of studio sessions with Timbaland, the label had to decide which song they wanted out as the first single.
Rapture: "Over the last week before they closed the album and picked the songs, Timbaland came on board. Timbaland was so busy that he wasn't able to do his songs until the last week and they didn't know if he was going to make it in time for him to do it, so the first single was going to be "Loose Rap". But when Timbaland did his records, because they had that connection, they decided the first single had to be a Timbaland record and that's how "We Need a Resolution" came about."
Tim Barnett: "Everyone felt "Rock The Boat" was the biggest record, it just had that feeling. If she was here and that song came out and they really had time to promote it with her, the album would have been off the charts and would have created a new face in music, along with her doing films. She laid the platform for a lot of artists."
IN-DEPTH LOOK INTO THE CREATION EACH SONG
The creators discuss the background of each song.
1. "We Need a Resolution" (featuring Timbaland) (Tim "Timbaland" Mosley, Steve "Static" Garrett)
Digital Black: "We Need a Resolution" was about relationships, a lot of songs with her were about her becoming a woman and coming of age. A lot of records dealt with stuff that people actually had to go through.
2. "Loose Rap" (featuring Static Major) (Steve "Static" Garrett, Rapture Stewart, Eric Seats)
Rapture: We always had a saying like "That's just loose rap". It was just a slang we would throw out there all the time. The day we did the track, the first line Static came out with was "loose rap." He kind of mumbled the hook because he didn't really know what words he wanted to use, but the only part that came out with was the "loose part", so he decided to write about that. Pretty much that song was basically a term that we all already used anyway but we basically just turned it into the song. So that's how he came up with the concept of the song.
3. "Rock the Boat" (Steve "Static" Garrett, Rapture Stewart, Eric Seats)
Rapture: "That's actually a funny story because when Seats and I were doing that track, we were at the studio earlier before Playa came to the studio, we were working on that track, but the funny thing is we didn't like it the way it was. It was just the beat and a couple of sounds and we were like 'It's cool, but we'll come back to it.' It's funny because as we were going to something else, Static had just got there and they heard the song coming down the hall, so when he got there we already cut it off and he came to the door and was like 'Wait put that back, what is that?' He told us to pull it back up and he instantly got the melody and he went right in the booth and he didn't do any words, he just put the melody down. And then the next couple of days, he did the whole song."
4. "More Than a Woman" (Tim "Timbaland" Mosley, Steve "Static" Garrett)
Tim Barnett: "One night, Static was vibing to the track and the following day he recorded the first version. He went back and kept listening to it and didn't like it and said 'I can do something bigger and better to it'/ So he rewrote the whole record the next day. Aaliyah wasn't at the studio at the time when Static did the first version, so she never got to hear it."
5. "Never No More" (Steve "Static" Garrett, Stephen "Bud'da" Anderson)
Bud'da: "Just in itself…I was honored she ended up picking up that song because when Static wrote to it and wrote what he wrote, I was excited when I originally did the track because I did live strings and other things on there. The melodies Static chose, everything just worked out perfect. And thinking about those three songs, I was just happy with all three because they showed different ability and it showed different approaches to accent Aaliyah."
6. "I Care 4 U" (Missy Elliott, Tim "Timbaland" Mosley)
Aaliyah had stated in interviews previously that the song was originally going to appear on her "One in A Million" album, but it did not make the deadline. The song was recorded in 1996
7. "Extra Smooth" (Steve "Static" Garrett, Rapture Stewart, Eric Seats)
Rapture: "In my opinion, Static is the best writer to me because he's real and to the point with things. And like a lot of times Aaliyah would come and Static would ask what she wanted to do on the album, and she didn't really write a lot so she would tell Static what she wanted to do. So she might just drop a bug in his ear and a whole song would come about. Pretty much most of the songs, Static would freestyle it and wouldn't write anything down. So when a track would come on and he felt it, he would write it right there. From there, he would go in the studio and piece it together. He would basically go in and freestyle it and the idea would drop in his head. I guess at that time, they were having a conversation about how guys are so extra smooth. It's funny because a lot of things that we would just around and joke about, they found their way into becoming a song, so that happened a lot on that album. We would just sit around and talk about various things and they would end up becoming songs."
8. "Read Between the Lines" (Stephen "Bud'da" Anderson, Steve "Static" Garrett)
Bud'da: "This song started out musically as a whole other thing. Once Static laid his vocals, I was able to flip them and I'm pretty happy with how those songs turned out because as a producer, I've always wanted to not necessarily be pigeonholed in regards to what my sound is like 'That's Bud'da.' I would rather known as 'Man who did that?' and then you go see the credit. I want to be attached with excellence. I was happy with all three songs because they showed diversity. I think "Read Between the Lines", in the content that Static put and the way Aaliyah was able to articulate it, the vibe with it being somewhat Latin and the live percussion and horns that it just added something fresh that not only would be good for her, but something fresh. It had been done before, but not in that way."
9. "U Got Nerve" (Rapture Stewart, Eric Seats, Ben Bush)
Rapture: "That track was kind of like the theme at the time. We had "Loose Rap" and "Those Were The Days" at the time. And the song was crazy because Static and Black are guys and they write it from a female perspective, but they were right on it. She would always just think about things she wanted to talk about. So when we were in the studio with Black, the song came about when he was like 'You know what? I'm going to keep the theme and imagine a girl asking if a guy had nerve.'"
Digital Black: "Just knowing her and her character, I guess I wrote that song in a big brother perspective. You got to watch out for your little sister."
10. "I Refuse" (Steve "Static" Garrett, Jeffrey "J-Dub" Walker)
J-Dub: "I don't know where that came from. I was on one and I was just zoned out. While I was doing that track, I was working with Static Major and Static wrote the hell out of it. That's the story on that one." *laughs*
11. "It's Whatever" (Steve "Static" Garrett, Rapture Stewart, Eric Seats)
Rapture:"I remember when we did that track. That was actually the first track that we actually laid when we were in the studio actually working on her album. So we finally got in the studio with Static and Black, we kind of just played down all the songs we had done and he marked off the ones he liked and that was one of the ones he really liked because he always said he liked the piano element in there. That's why when he first heard that, he automatically was like 'That's the one I want.' So that was actually the first track we actually did."
12. "I Can Be" (Durrell "Tank" Babbs, Stephen "Bud'da" Anderson)
Bud'da: "This song started out one way and then I wanted to flip it so we wouldn't deal with a sample issue. Tank had wrote that in California and he wasn't able to come to Australia because he was doing promo for his album at that time. We cut the song without him in Australia and with her doing it so well with Static, she was able to understand 'Okay this is what the person that laid it down is trying to articulate' and she was able to put herself into it and be able to do it to where when she redid it, it's not like Tank would say 'No, that's not working.' So I enjoyed working on that song as well because it had an element musically for me to where it had been done before, but the element of doing Hip Hop/R&B with a tinge of Rock had been done before but not in that way before. It seems like someone may lean too much to the Rock side so it doesn't feel like organic or they might lean too much to the Hip Hop side and Rockers might not appreciate it because the guitars don't fit right. So I think it was a happy medium between all the genres that made that song, along with the content and her beautiful voice made it what it was. It was like sweetness singing over chaos."
13. "Those Were the Days" (Steve "Static" Garrett, Rapture Stewart, Eric Seats)
Rapture: "We actually thought he was going to use that for something else. When he first started writing the song, we thought it was going to be a Playa record. He ended up changing it up and was like 'I think I'm going to write this for Aaliyah.' So he came up with the whole concept and everything, and when he put all of the lyrics and melody together, he decided to write it for her. She actually had come to the studio one of the days we were working on that, and then he sang her the melody and she liked it, so he made that a song for her."
14. "What If" (Durrell "Tank" Babbs, Jeffrey "J-Dub" Walker)
J-Dub: "I remember Babygirl coming into the studio and I was playing her some beats. Then she was like 'What are you working on now?' and I was like 'Well I'm not done with it yet,' but I played it and it was "What If" and she just went crazy. She was like 'I love it,' so she picked that and Tank actually wrote the song in the States and then we recorded it in Australia."
15. "Messed Up" [hidden track] (Ben Bush, Rapture Stewart, Eric Seats)
Rapture: "That track wasn't going to make the record, but at that time while working on that album, because the time frame was so long, a lot of people were wondering what songs she was going to use. If whatever songs she wasn't going to use, would the other songs be available? So everything was on hold because she got first pick. That was kind of the way we had worked with it. So "Messed Up" wasn't going to make the record, but various people in the industry started inquiring about the song, because it was not on the final list. So she basically was like 'Nah, I know that's a good song. It's just not going to make my album. But I'm going to use it as a bonus track, so no one else can have that song'. She liked the song, but that was the one when she had to narrow it down to the number of songs, that was the last one that didn't make it so she ended up deciding to go with it as a bonus track. She didn't want to give it away and use because she actually liked the record. Quite a few labels had called us and called Playa and called the office of Blackground inquiring about that song, so Aaliyah decided to keep the track."
THE LEFTOVER TRACKS
Over the years, rumors have spread about unreleased material from Aaliyah. As fans hunger for music, track titles have popped without confirmation on what they were meant for. We inquired with the creators of these songs to uncover the history of each track.
"Erica Kane" (Stephen Garrett, Eric L. Seats, Rapture D. Stewart)
Digital Black: "It was a song that, coming from the inner city, we dealt with a lot of different family members on the streets and staying out and drugs disrupting the family, so that was the concept of the song. Def Jam didn't really get it, Aaliyah knew how she felt about that song and she loved the concept of the song, so she recorded it because she felt it needed to be heard. At the time and still today, our community still goes through what drugs can do to a family. After Def Jam didn't like it, she was like 'Let me have it, I'll record it.'"
Rapture: "It was actually a Playa song. Static wrote it for Playa. She liked the song and wanted to record it even if she wasn't going to use it. There's a Playa version and Aaliyah version of that song, but she liked that song and what it talked about. Basically you could be addicted to a drug in that manner and she was moved in that song. So she was like 'Even if I don't use it, I want to use it.' So basically after she passed, that was the only fully recorded song that Keybeats had that she had done. So that's why they were like 'We definitely have to use that one.' We actually have some other records that she had maybe laid the hook on or started laying but she never fully laid the whole song, but "Erica Kane" was a song she already fully laid and we had a full version of her doing it. That song didn't even get mixed until it was the time for the album because we really fully mixed it because it was never really thought of to be her song, but since we had that version, they were like 'It would only be right for us to release that on the I Care 4 U album.'"
"Don't Know What to Tell Ya" (Salah El Sharnobi, Omar Batiesha, Tim Mosley, Steve "Static" Garrett)
Tim Barnett: "January 2001 is when we recorded the Timbaland records."
"Steady Ground" (featuring Static of Playa)
J-Dub: "It was really the first single after "Rock The Boat", but my engineer was mixing the record and somehow lost the vocals. So the vocals that you hear are really just the demo vocals. The final vocals got erased, so yeah. So that's why it didn't make the album."
"Questions" (Demo Sung by Static)
J-Dub: "We did "Questions" in Australia and she was doing a movie and she was working a lot. We did that one late one night, she heard it and loved it but never got around to it."
Bud'da: "That song, oh my goodness, will make you cry. Musically it was beautiful and on top of that, what Static wrote was just dumb!"
"Danc'n" (featuring E.T. Selfish and Digital Black)
Digital Black: "That's the hook I wrote. That was a group signed to Keybeats and again, this is how Aaliyah was. If she messed with you, she messed with you. She didn't really mess with anybody else out of the circle, so if you were part of the circle, she didn't only want to see herself blow up. She was trying to do as much as she could for everyone in the camp. That's how "I Don't Think They Know" came about."
ET Selfish: "When the family got back from Australia, everybody set up shop in LA to mix the Aaliyah album. We were in the studio one day (Digital Black, KeyBeats & Selfish). Black & E. Seats pulled up the track and told us to go to work on it. The song already had Aaliyah's vocals on it from when Digital Black wrote the song in Australia. So of course when KeyBeats & Black offered it to us, we wanted to kill it. We wanted everybody to hear it and relate. We wanted to make you feel like you were in the club, on the dance floor, getting it in till they turn on the lights."
"Girlfriends" (featuring Yaushameen Michael)
Tim Barnett: "That song was never a joint that was for the album. Yaushameen was a Southernaire artist and that song was always something meant for Yaushameen. She was a huge fan of Aaliyah so Static was like 'I'm going to get Aaliyah on one of your records,' so Static wrote it."
"True Entertainer" (Demo Sung by Static)
Bud'da: "We did a couple of songs like that like a song called "True Entertainer" which Static did. It was one of those songs where he was definitely feeling it. And he was doing it for her, but was he? *laughs* Static was like 'Dawg, this is me!' We cut it and then one night, it was real late, she ended up cutting the hook and we didn't get around to the verses. It's interesting too because you know how aggressive that song is. The song sounds crazy."
"CEO" (Demo Sung by Static)
Bud'da: "Aaliyah was super close to doing the song. We cut the hook and Static finished a couple of other things on there and then we ran out of time, and then she just never got back around to cutting it. I think that was a big song though. It was a girl empowerment song. It was pretty cocky honestly, but the way it was done was great. We only cut the hook on that though and didn't finish the whole song. We may have cut the hook and the bridge."
Rapture: "She probably had about six other records that she had at least laid some vocals on. We said we could go back to those records, but we never got around to it because the album started moving at such a pace and it caught fire so we ended up going with what we knew for sure was going to be something that she was going to use. They are archived somewhere, I'm sure Blackground has all of that stuff, and it wasn't really enough for them to be released. I know it was an idea for a while to maybe take some of the songs she had a hook on and maybe add a rapper to it. We played with that idea for a little while around the time of working on the album after she passed, but it never panned out."
J-Dub: "I got one in my vault, it's one we did messing around. Nobody's heard that one. I forget what it's called, but it's somewhere in the archives. I wrote that song."
Bud'da: "I don't remember the titles, but we cut all type of songs for her during that time. Along with the joints I cut with Static which might have been six or seven, I probably cut 15 or so other joints, trying to lock down as much as much as I could with different writers. I think Tank and I may have cut three and just one made it on there."
FINAL THOUGHTS
We at YouKnowIGotSoul hope you have enjoyed reading this feature on the "Aaliyah" album and it sparked a new interest for you. Unfortunately, Aaliyah was not here to witness the impact her album had on R&B. The sound featured on this album would be emulated by countless number of artists in the years following its release. Looking back ten years later, we can confirm that the "Aaliyah" album was musically ahead of its time which is why it still sounds fresh.