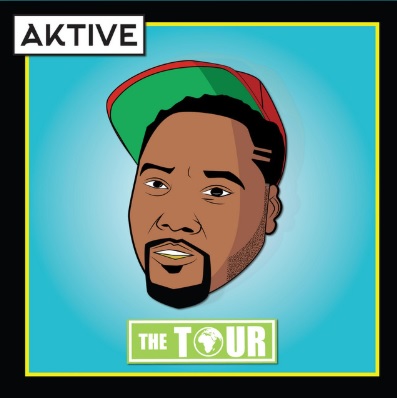 World renowned DJ and producer DJ Aktive has just released his new album called "The Tour". The project features various artists that Aktive and has toured and worked with over the years including Musiq Soulchild, Marsha Ambrosius, Common, DJ Jazzy Jeff, Estelle, Freeway, Beanie Sigel, and more.
The album includes the previously released singles "It Is What It Is" featuring Musiq Soulchild and "90s Love" featuring Marsha Ambrosius. The latest single from the album is "The City" featuring Common, Bri Steves, Freeway, and DJ Jazzy Jeff.
If you're not familiar, DJ Aktive is a celebrity/tour dj that has traveled the world and performed with artists like Puff Daddy, Kanye West Alicia Keys, Common, Nas, K. Michelle, and Marsha Ambrosius to name a few.