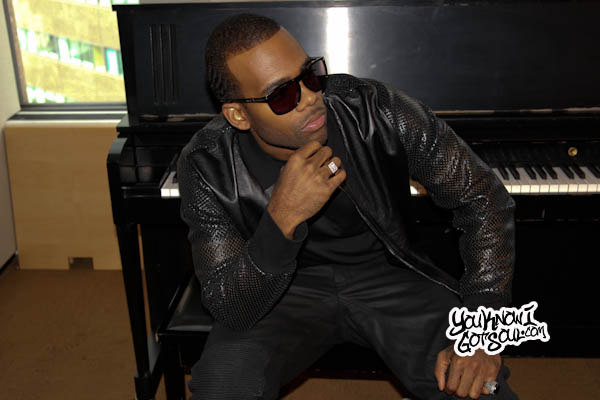 The year was 2001, and Usher had climbed to the top of the Male R&B ladder. He had just put out his third album "8701" and changed the image of R&B with his cool persona. Wearing suits like Boyz II Men wasn't in fashion anymore and being overly sexual was played out. The fans wanted something new. Simply flashing your abs on stage while singing wasn't good enough anymore. Usher (along with Sisqo and Ginuwine) made it to cool to dance again and soon enough, it was all about being youthful. You needed to be able to rock a throwback jersey and hang with the rappers if you wanted to be one of the top male acts in R&B. This caused a lot of artists from the 90's to fall off the map because they couldn't adapt to the new style. There were some exceptions though as artists like Joe and Brian McKngiht were able to find their place during the whole transition, but the focus was on Usher. The success of "8701" and the massive anticipation for "Confessions" must have opened eyes for record executives at all the major labels because we saw a plethora of young male artists who would appear on the scene during a short period.
The Artists
The new artists didn't necessarily all debut at the same time, but you could see what the labels were trying to do. Usher was going for a more mature sound with "Confessions" so there was a void that needed to be filled. A young singer named Mario from Clive Davis' J Records label came first with his hit single "Just a Friend". The success of Mario's debut album (along with the group B2K) confirmed that there was a market for new young acts in the industry and now it was just a matter of finding the right artist. As a result, new male artists were coming in left and right and the majority of them delivered smashes. Hit records were coming easy for these artists. Mario followed up "Just A Friend" with "Let Me Love You" which went number one for many weeks. Others were quickly making their way into the industry as well including Immature's lead singer Marques Houston ("Clubbin"), B2K's frontman Omarion ("O"), Murder Inc's Lloyd ("Southside") and Disturbing tha Peace's Bobby Valentino ("Slow Down"). These artists were either established because of their previous endeavors or they were being co-signed by rap artists, but the goal was the same. They wanted to find the next star.
The second wave of young acts came along shortly after with the same purpose. Labels were on the hunt for the next big male artist. A pair of Virginia natives by the name of Chris Brown and Trey Songz came in and took the world by storm. Young Chris Brown came in and conquered the industry with hits like "Run It!". Meanwhile, Trey had a much slower climb to the top but eventually reached it when he found success with his single "Can't Help But Wait" off his second album "Trey Day". Hit songwriter Ne-Yo also made a huge impact when he decided to be a solo artist full-time and found success right away with "So Sick". Other artists who would find some success during this time period were J. Holiday ("Bed") and Pleasure P ("Boyfriend #2").
So with all of these hits coming through, the question has to be asked: what happened to this once promising generation of male R&B artists?
Even though Chris Brown, Ne-Yo and Trey Songz are still doing their thing on a major scale, it's been a little shaky even for them. Have you heard Ne-Yo's latest album "Non-Fiction"? It's one of the best R&B albums released in 2015 but a lot of R&B fans didn't even listen to the CD. Omarion found new success with the DJ Mustard produced song "Post To Be" but it'll be interesting to see if that song can bring longevity into his career. As for the other artists, they're trying to find their way in this industry now that they're not on a major label anymore. Bobby V has been able to achieve some success as an independent artist, but something is lacking from these artists as a collective group. They haven't been able to find their place in this R&B world that now consists of autotune, trap drums and EDM elements. More importantly, they haven't been able to maintain longevity like the generation before them. Artists like Tyrese, Tank and Joe are still consistently releasing music while artists like Pleasure P and Mario haven't released albums since 2009. Yes, that was 7 years ago.
The Problem
Some would say that pure talent is the issue at hand, but that would be a cop out answer. It's true that vocal standards were lowered in the 2000's, but it's not like these artists can't sing. They're certainly better than the autotuned music that's being played on Urban radio these days.
So what happened? It may have had something to do with the lack of artist development for these artists. As we mentioned earlier, labels were on the hunt for the next Usher so they signed these young acts in hopes that they could score a hit records. They accomplished that as every artist mentioned in this article had their moment on the charts, but we never got to fully learn about these artists because everything was so single-driven. They all had fans, but there was not enough build up for them to have true supporters who would rock with them twenty years from now. You can't blame the artists because they were put in a position where they had to release a hit record everytime. Obviously it was good for the moment, but it didn't allow for them to have the long-term success that they could have had. It probably affected their artistry because they never got to develop that aspect of their career.
As music started to change in 2010, a lot of these problems became increasingly visible. People like Frank Ocean, Miguel and The Weeknd were coming in with a brand new sound and a different approach to R&B. They were very public with their personal life through their music and you could feel what they were going through just from listening to their music. You got to know these artists through their music because they were just singing about their life. They weren't chasing hits. They were just being themselves.
The fact that the last generation has struggled to maintain success this decade has been very concerning and we're already seeing the rippling effects of it. Talented new artists like Luke James, Mack Wilds, Elijah Blake, Kevin Ross and BJ The Chicago Kid have struggled to find their way in the industry as the previous generation wasn't able to pave the way for them.
The Fix
Is there a solution to this issue? We're not sure. We're hoping that things turn around for all the artists from the last generation because they're still young and have a lot of untapped potential. However, the path to success is not going to be easy. Think about it, none of these artists have a place on radio right now unless they're turning up with DJ Mustard like Omarion. They haven't established enough of a mature fanbase to transition into Urban AC and the younger crowd seems more interested in singing rappers. Where does that leave someone like Lloyd? He's stuck in no man's land. Another thing that's currently lacking from this generation is that there is no comradery from the artists. Rather than collaborating with rappers all the time, Chris Brown, Ne-Yo and Trey Songz should find a way to help out their struggling R&B comrades. Imagine if Chris Brown took some of these artists on the road with him for a tour? Everyone knows "Bed" by J. Holiday. He just needs a platform to perform his songs.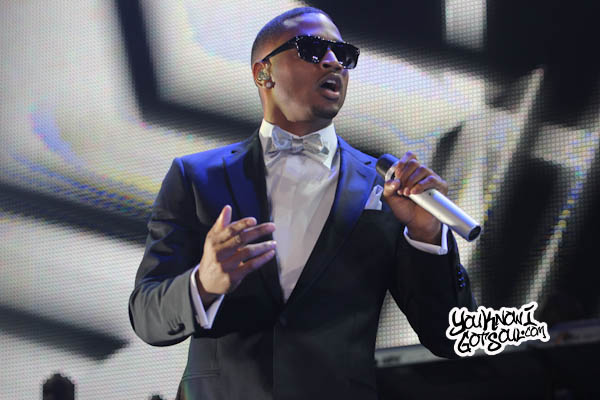 With all of that being said though, the arists we've mentioned are indeed working on new music. Here's a brief update for everyone:
Mario
Mario was supposed to put out his new album "Never 2 Late" last month. He has pushed the album back and it looks like he will be putting it out sometime this year instead.
Marques Houston
Marques Houston reunited with his Immature group to release the "Remember" EP. They are planning to go on a tour sometime soon.
Omarion
Omarion recently released his new mixtape "Care Package 3". His new album "Reasons" was supposed to come out in 2015, but it looks like he will release it sometime in 2016.
Lloyd
As Lloyd told us in an interview we did with him last year, he is no longer with Interscope. He is an independent artist and will be looking to release music in 2016. The last song we heard from him is "Girl From The South".
Bobby V
Bobby V recently released a music video for his new song "Hollywood Hearts".
Chris Brown
Chris Brown just put out his new album "Royalty" which is in stores now.
Trey Songz
Trey Songz put out a surprise project on his birthday titled "To Whom It May Concern".
Ne-Yo
Ne-Yo released his latest album "Non-Fiction" early last year.
J. Holiday
J. Holiday returned to the scene with his 2014 album "Guilty Conscience" which he released independently.
Pleasure P
Pleasure P reunited with Pretty Ricky last year and have been touring together. He's also been putting out music as well including his mixtape "Break Up To Make Up".