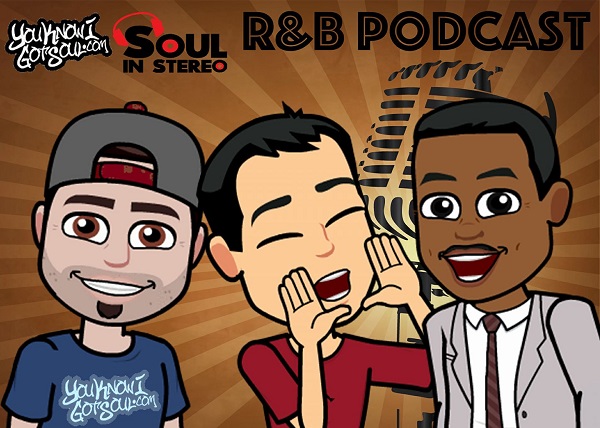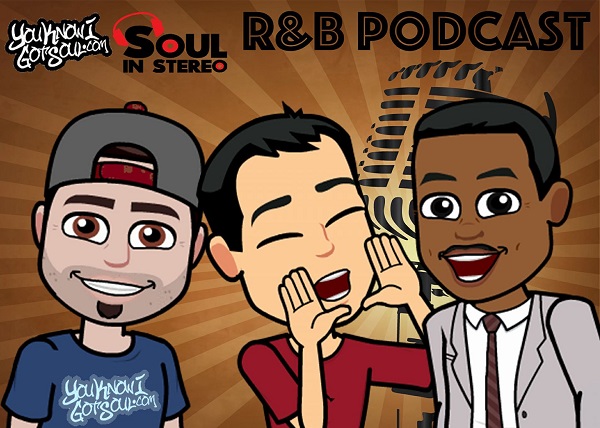 Follow our podcast on Soundcloud: https://soundcloud.com/youknowigotsoul/sets/youknowigotsoul-podcasts
Follow our podcast on iTunes: https://itunes.apple.com/ca/podcast/youknowigotsoul-podcast/id998813013
Follow our podcast on Google Play: https://play.google.com/music/listen?u=0#/ps/Imoe7gt6vd4v6iuf4yq5fyhy3e4
Follow our podcast on YouTube: https://www.youtube.com/playlist?list=PLVyB7WCEUIPl_CYZFTwiNLHqtCHaK2GcK
1:00: Visiting Janet Jackson's tour bus
3:15: Making amends with Pleasure P
7:15: Review of Tamar Braxton's "Bluebird of Happiness"
15:50: Review of Tank's "Savage"
25:10: Review of Ledisi's "Let Love Rule"
29:00: Review of Jhene Aiko's "Trip"
33:20: Return of Melanie Fiona and Mya
38:30: A new Michael Jackson just came out
42:25: Final album sales for Musiq Soulchild and problems with streaming
50:35: R&B Hall Of Fame nominations: Justin Timberlake
After being absent for a week, we're back with another episode. This week we talk about new album releases from Tank, Tamar Braxton, Ledisi, and Jhene Aiko. Each album has flaws, but it was actually a pretty solid set of releases from most of these artists. We looked at Tank's new album and tried to critique it as both a traditional R&B album as well as a Trap Soul project. We also talk about the return of Canada's very own Melanie Fiona and try to figure out whether she still has a place in R&B today.
We also discuss streaming in 2017 when it comes to R&B artists. Perhaps the reason for low album sales is because everyone is streaming the albums, but that might not be the case. We also talk about the problem of Michael Jackson albums still being released in 2017 as his label just put out the new Halloween compilation album "Scream". On this podcast we also touch on topics such as Kyle finally meeting Ashanti, making up with Pleasure P and getting inside Janet Jackson's tour bus.
For our hall of fame discussion, we try to nominate Justin Timberlake.