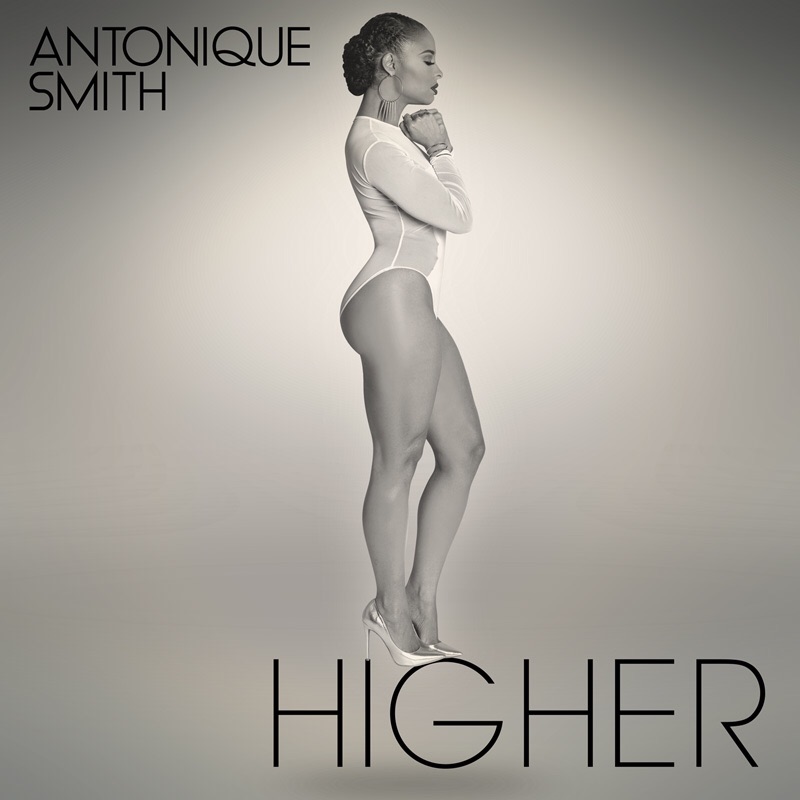 Grammy nominated singer / songwriter Antonique Smith releases her epic new single "Higher" on iTunes & Apple Music Today Friday, August 28th. The soaring pop-r&b track will be featured on her highly anticipated debut EP Love Is Everything, arriving this Fall on independent label 9:23 Music Group.
 
"Higher," produced by the platinum selling duo The Midi Mafia (John Legend, Jennifer Lopez) and The Track Burnaz  showcases a sonic progression from her anthemic debut single "Hold Up Wait A Minute (Woo Woo)" which landed her a Grammy nomination for Best Traditional R&B Performance earlier this year. Antonique's strong vocals are center stage as she effortlessly navigates through elevated riffs and poignant lyrics to deliver an emotional message that will resonate with listeners worldwide.
"Higher is about that moment when guys are afraid to commit," says Smith. "When that happens, women start asking all the wrong questions. But, there is something you can say to a man to make him look at you differently and want that commitment. That something is the message of "Higher."
 
Antonique's powerhouse vocals have garnered praise from fans and critics alike but one legendary artist had a special hand in creating this masterpiece. "The incomparable Dr. Dre heard some music from my upcoming EP and played me and my manager Darryl Farmer this Midi Mafia track," she says. "It was amazing, I couldn't believe my ears. We took the track with us and I, along with my friend Mickey Shiloh and Darryl, wrote the song."
 
The feverishly anticipated debut EP Love Is Everything covers the many facets of love with "Higher" displaying Antonique's versatility and vulnerability. "My desire is to share messages that will make people think and have an effect on their lives," the starlet proclaims. " 'Hold Up Wait A Minute' was a call to action for people to take their power back and now 'Higher' will help steer the delicate early moments that can make or break a new relationship."
Antonique will perform "Higher" in front of 20,000 people during her halftime performance at the Staples Center on Sunday, August 30th. She partnered with the Los Angeles Sparks and serves as celebrity ambassador for their #WeAre campaign.
The multi-faceted entertainer recently wrapped production on the indie film "Deuces," a crime drama directed by Jamal Hill featuring Larenz Tate, Lance Gross, Meagan Good and produced by Queen Latifah production company Dream Unit. "Deuces" will arrive in theaters early 2016. 
Antonique first garnered attention in her buzz-worthy leading role in "RENT" on Broadway as Mimi Marquez. She is most notably known for her portrayal of Faith Evans in "Notorious" where she received universal critical acclaim. Other appearances include the 2011 indie drama "Yelling To The Sky" opposite Zoe Kravitz and Gabourey Sidibe and the action film "Abduction" opposite Taylor Lautner and Alfred Molina.