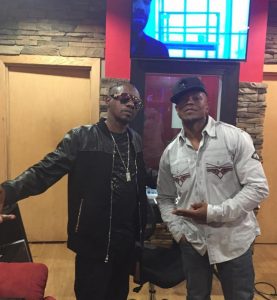 The Prince of Soul Calvin Richardson surprises with a fresh new remix of his current single "Treat Her Right" featuring K-Ci Hailey of Jodeci fame. Also featured on the song is K-Ci's niece Faith.
The original version of the song was included on Calvin's recently released album "All or Nothing". He also recently released a video for the song.
Singing on the gospel circuit, Calvin originally met and became friends with Cedric "K-Ci" Hailey and Joel "Jo Jo" Hailey, who went on to form the hit-making group Jodeci in the early Nineties. Calvin was inspired by their success to form the urban contemporary vocal group Undacova, whose song "Love Slave" was included in the New Jersey Drive soundtrack in 1995.