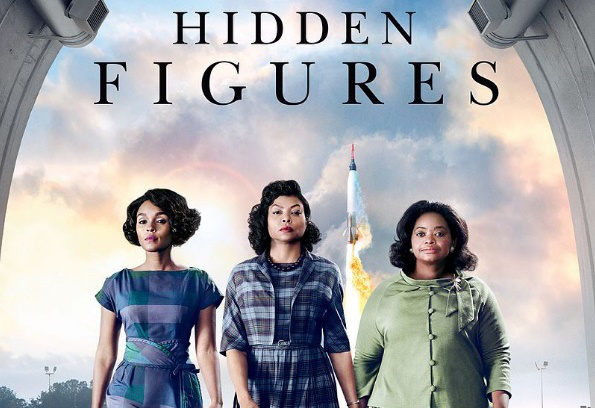 Pharrell reveals yet another song from the upcoming "Hidden Figures" soundtrack he produced, this time his own song called "Crave". With horns blaring in the background, Pharrell fills up the track with his soulful crooning. This follows the release of his other song "Runnin" and also his collaboration with Lalah Hatahway on "Surrender".
"Hidden Figures: The Album" is produced by Pharrell Williams and available everywhere Friday, December 9.
The film is the incredible untold story of Katherine Johnson (Taraji P. Henson), Dorothy Vaughn (Octavia Spencer) and Mary Jackson (Janelle Monáe)—brilliant African-American women working at NASA, who served as the brains behind one of the greatest operations in history: the launch of astronaut John Glenn into orbit, a stunning achievement that restored the nation's confidence, turned around the Space Race, and galvanized the world. The visionary trio crossed all gender and race lines to inspire generations to dream big. Pharrell Williams produced the film's soundtrack, in addition to partnering with longtime collaborator Hans Zimmer as well as Benjamin Wallfisch to compose the film's score.
"Hidden Figures" the film opens nationwide on Christmas Day and expands to additional theaters on January 6, 2017.
Hidden Figures: The Album Tracklisting:
1. Runnin'- featuring Pharrell Williams
2. Crave – featuring Pharrell Williams
3. Surrender – featuring Lalah Hathaway and Pharrell Williams
4. Mirage – featuring Mary J. Blige
5. Able – featuring Pharrell Williams
6. Apple – featuring Alicia Keys and Pharrell Williams
7. Isn't This The World – featuring Janelle Monáe
8. Crystal Clear – featuring Pharrell Williams
9. Jalapeño – featuring Janelle Monáe and Pharrell Williams
10. I See A Victory – featuring Kim Burrell and Pharrell Williams